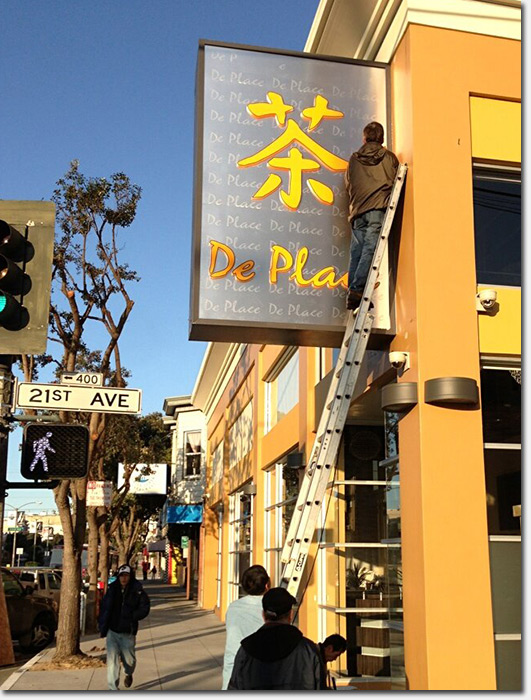 Photo by @trichris
There was a lively discussion a few weeks ago about the new Asian restaurant at 21st and Geary called, simply, De Place.
The former Video Cafe was completely renovated and modernized by the new owners, resulting in a large space with tv screens, fountains, ample seating and a giant crawfish statue that greeted diners at the door.
But De Place was very short lived. Blog reader Catherine tweeted us the photo of the sign up on the door of De Place, explaining why they are now closed.
"In our three weeks of business, the hiring environment has proven to be a major challenge and it hasn't improve [sic] and we are not able to enlist the staffs than can assist us with our operation," the sign reads.
De Place was run by the owners of Chinatown's City View Restaurant on Commercial Alley near Kearny Street, known for its dim sum.
Did you get a chance to dine there? Leave a comment to let us know.
Sarah B.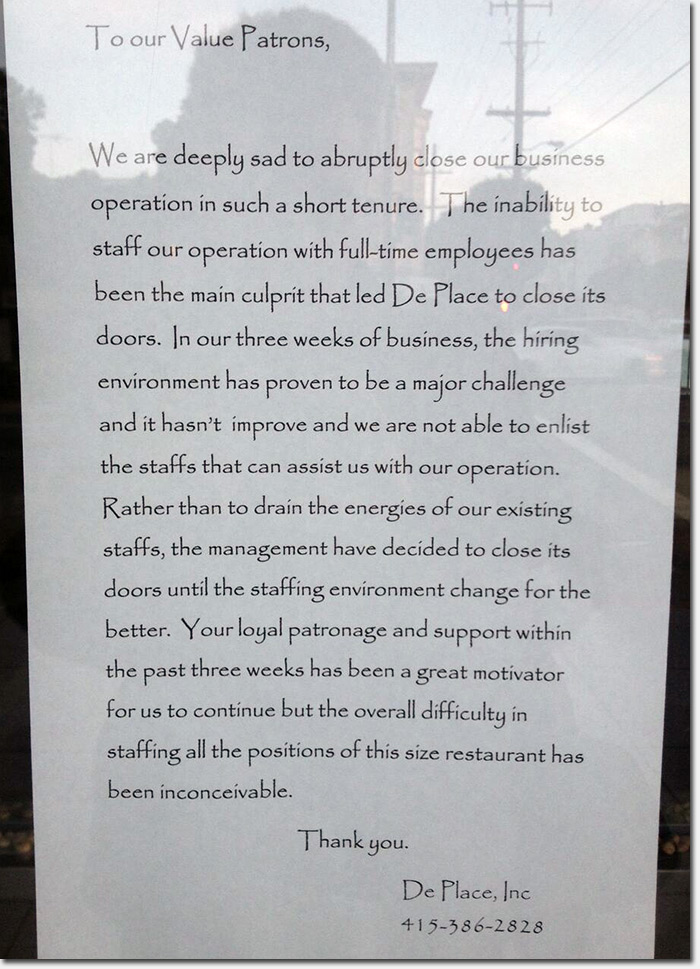 Photo by @ghost_wolves