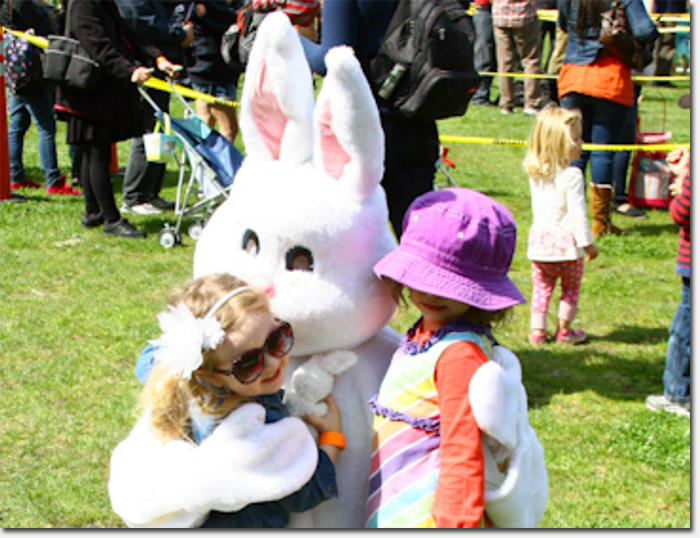 Photo courtesy of SF Rec & Park
This Saturday, SF Rec & Park is hosting their annual Spring Eggstravaganza family event.
The event takes place at Sharon Meadow in Golden Gate Park (near the playground), and features carnival rides, games, egg hunts, and live entertainment.
And for you grill heroes out there, don't miss the annual BBQ cook-off competition between Rec and Park, SFPD and the SFFD.
The cost to attend Eggstravaganza is $8 per person. The event runs from 11am until 3pm.
Sarah B.