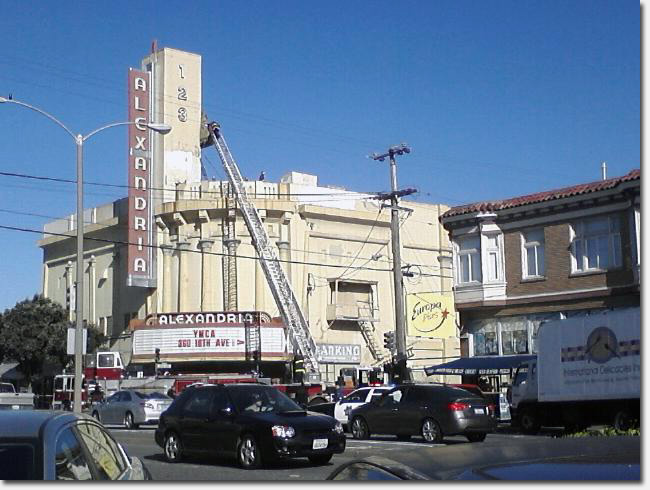 It has been exactly two years since we last had high winds that damaged the Alexandria Theater's vertical blade sign at Geary and 18th Avenue.
The McKee family sent in these photos showing the SFFD at work around 9:10 this morning, after a portion of the back side of the sign blew loose. Crews arrived around 7:30am.
"There were 5 or 6 fire persons were on roof with rope attached to big flap of what looked like metal," Chantelle McKee told us.
Last year's incident led to a series of repairs and upgrades to the sign.
We haven't heard yet what the extent of the damage is from today's winds. TV news crews were on site so they may have more information for us later.
Sarah B.