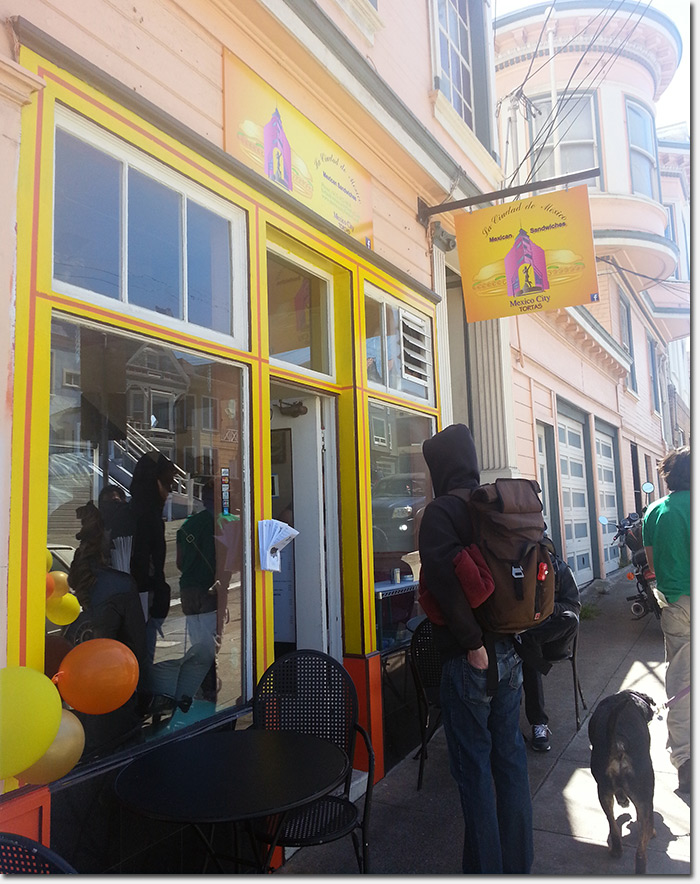 Bienvenidos a La Ciudad de Mexico, a new Mexican food cafe that opened this past Saturday in the old Jersey's Sandwiches location at 200 6th Avenue near California.
Ciudad's menu is pretty expansive considering the tiny space they are operating out of. Stop in for tortas, tacos, quesadillas, burritos, and alambres (a mix of bell pepper, onion, and bacon with your choice of meat).
They also offer more traditional fare like sandwiches, breakfast sandwiches and salads. You can view their full menu online.
No word yet on how the food is, but there were plenty of curious people who stopped by to check them out over the weekend.
"I passed by today and the place was crowded (even though it doesn't take much to crowd this place up!)," reader Mark T told us.
La Ciudad de Mexico is open Monday through Friday from 7am until 5pm, and Sunday from 8am to 4pm. They are closed on Saturdays.
Have you tried it out? If so, leave a comment to let us know how it was.
Thanks to readers Mark T. and Amanda for the tips.
Sarah B.