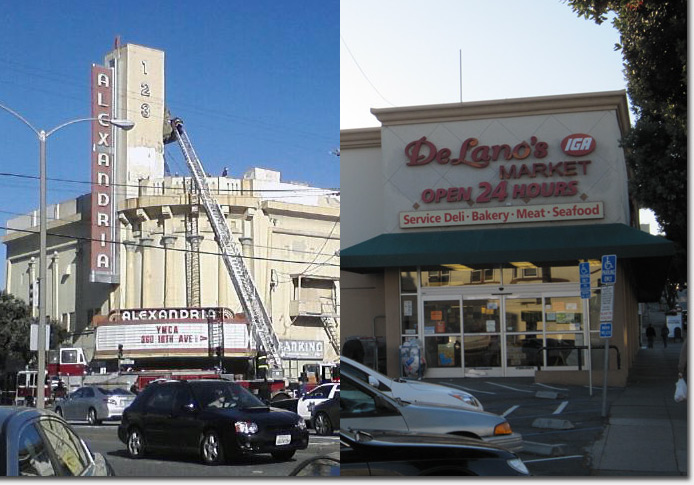 Well it's good news for two of the largest commercial vacancies in the Richmond District – the former Alexandria Theater at 18th & Geary, and the former Delano's Market at 28th and Geary.
Last week in a meeting of the Planning Commission, the proposed development plan for the Alexandria Theater was approved. The plan calls for residential apartments to be built on the back lot on 18th Avenue, with the first level comprised of retail space, with parking underground for residents and shoppers.
The theater building will remain, and house retail stores on the first level, with a 211 seat theater and a full service restaurant on the second level. Original architectural elements of the art deco building will be preserved, including the domed roof that was part of the original theater before it was sectioned off when it became a multiplex. The ornamental decoration on the facade of the theater building will also remain, including the blade sign.
"The Planning Commission's approval is good for three years. Within that period, a building permit needs to be filed and issued. Once a permit is issued, the Department of Building Inspection or Building Department may grant extensions to start work and to complete work if the sponsor needed additional construction time," Mary Woods of the Planning Department told us.
We also reached out to one of the representatives of the project, but she was traveling and unable to comment on timelines for the actual construction. When we learn more, we'll be sure to let you know.
In other news, a sign was posted on the soon-to-be Grocery Outlet at 6333 Geary near 28th Avenue. At their May 9 meeting (City Hall, Room 400, 12noon), the Planning Commission will consider the Grocery Outlet's application for a conditional use authorization. Which should merely be a formality since the space was already being used as a market. The application notice does mention that the parking lot will be reduced slightly from 30 spaces to 28.
We're not sure exactly when Grocery Outlet will open its doors, but back in October, Peter Lauterborn, aide to Supervisor Mar, told us the company is targeting early to mid 2013.
"They need to do some serious renovations to make the site ready and attractive," Lauterborn said.
Thanks to readers Serge and Steph for the tips.
Sarah B.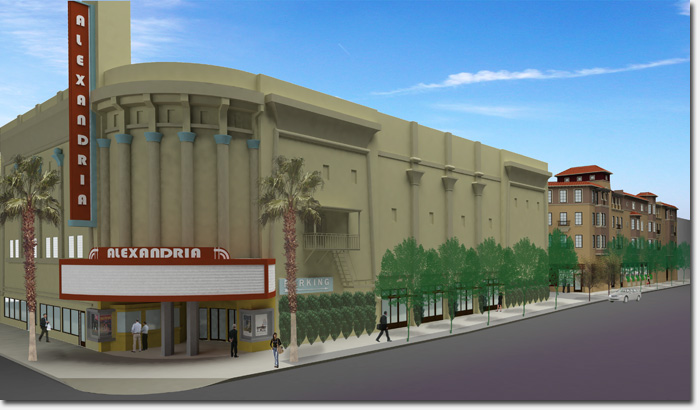 A rendition of the planned development at the Alexandria Theater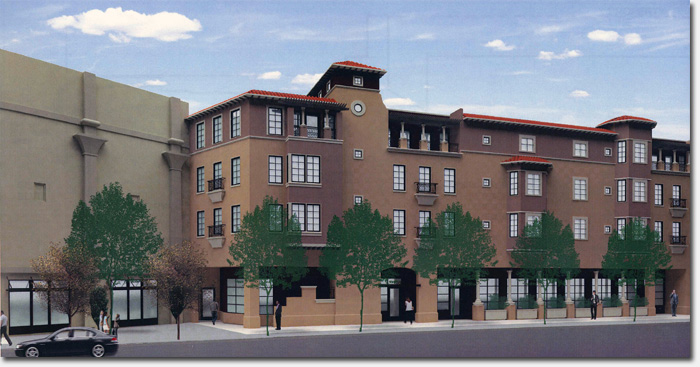 The proposed residential apartments that would be built on the lot behind the Alexandria on 18th Avenue