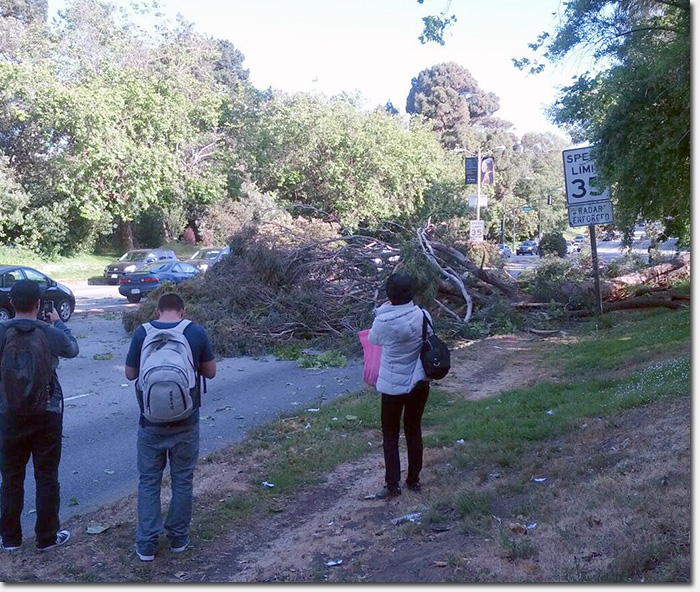 Photo by Talia J.
Early Friday evening, around 6:10pm, a giant eucalyptus tree fell into the southbound lane of Park Presidio between Geary and Anza.
Reader Talia J. (@Mycrobecatnip) snapped this pic, and said "Fortunately no cars hit".
Which is really an understatement since it was during the commute hour. What a thoughtful tree.
Sarah B.
6:17 pm | Posted under
Photos
,
Traffic
|
10 comments