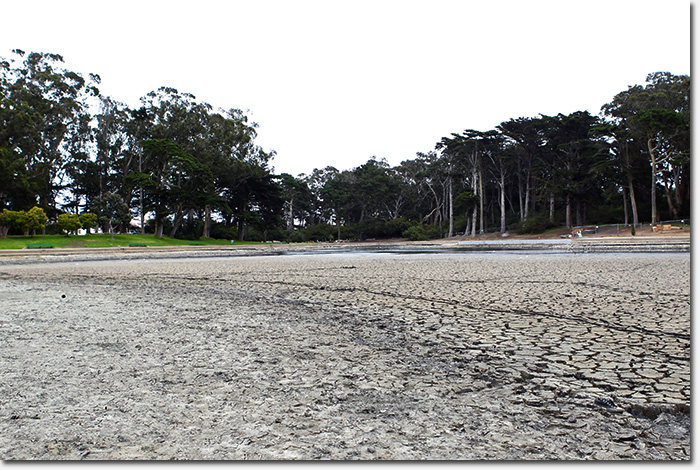 Photo by Eric
Reader Eric sent us these photos of a drained Spreckels Lake in Golden Gate Park, looking a little more like a thirsty desert (more photos here).
The lake was drained in early June by Rec & Park to allow for repairs to be made to walkways and retaining walls around the man-made lake.
As the lake was drying up, one Good Samaritan even rescued a pigeon from its gummy waters.
Rec & Park told us last week that the repairs are on schedule, and they expect to begin filling the lake back up this week, along with reconstituting the asphalt walkway and installing the bumper guard.
Sarah B.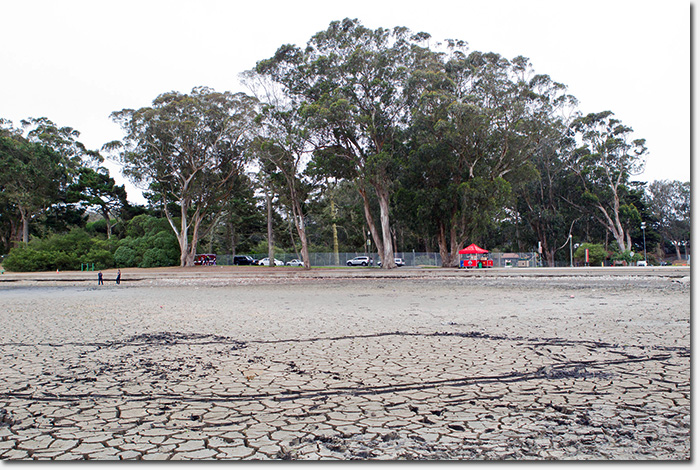 Photo by Eric
9:23 am | Posted under
Golden Gate Park
|
3 comments