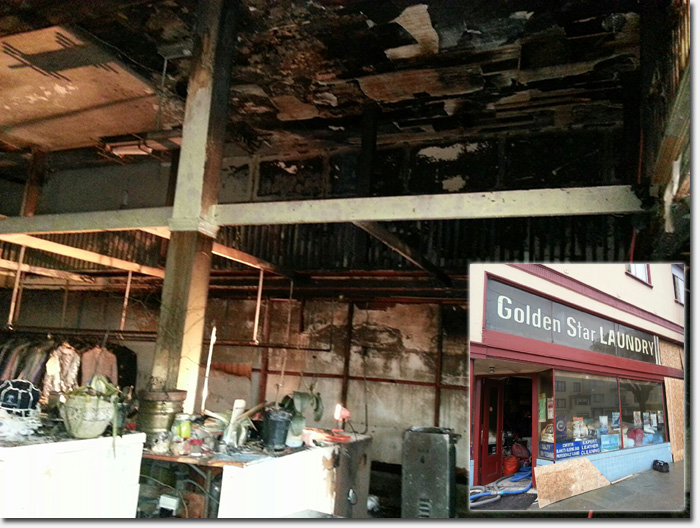 The interior of the laundry after the fire. Photo by David H.
Late last night around 1am, SFFD responded to calls from neighbors about a fire in the building on the southwest corner of 23rd Avenue and California. The bottom part of the 1920's building houses Golden Star Laundry, with an apartment on the second floor.
Cub reporter David H. was on the scene and said there were no injuries, and occupants of the apartment above the laundry were able to return to their unit after SFFD extinguished the fire.
But as you can see from the photos, the laundry, which has been in business for decades, sustained substantial damage.
There is no information at this time on what caused the fire.
Let's hope Golden Star can recover from it. One customer, Graham W. stopped by this morning to drop off his laundry. He told us, "They are a great business and really good neighbors. I hope the family can get through this and back on their feet."
Sarah B.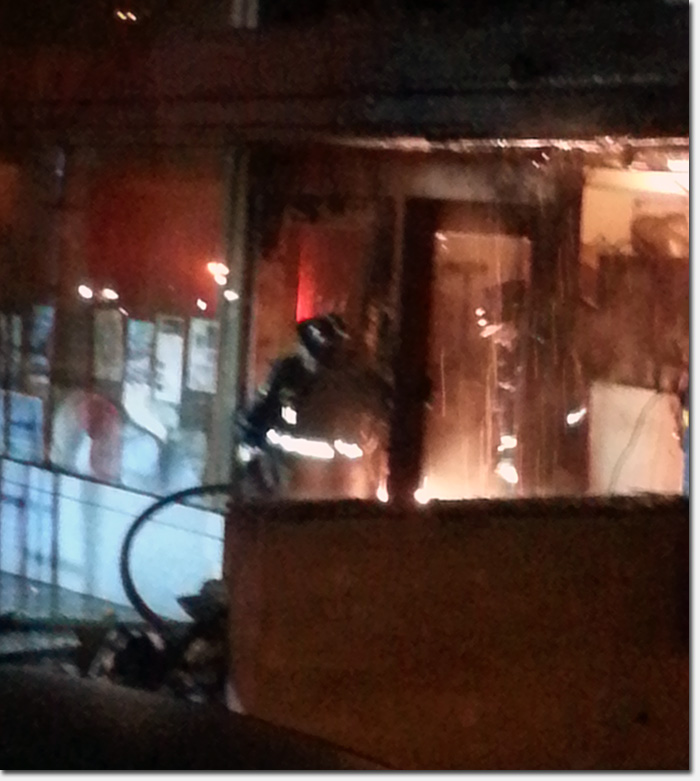 Firefighters on the scene around 1:15am. Photo by David H.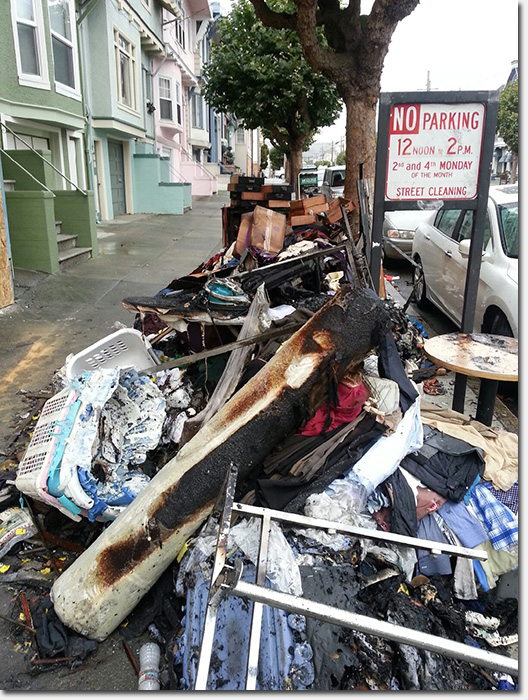 Debris from the fire outside the laundry on Friday morning. Photo by David H.