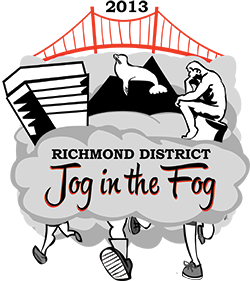 Want to help us with running the Jog in the Fog on race day, September 8? We'd love it! We're looking for volunteers to help with a variety of tasks:
Race course monitors (help direct and cheer on runners along the course)
Start and finish line volunteers to help check in runners, call out times at the finish, hand out water etc.
CPR certified volunteer(s) for our first aid booth
Photographers to take pictures along the course and at the finish
Aside from our thanks and hugs, volunteers also receive a free race t-shirt.
If you're interested in volunteering, please fill out this short form and we'll be in touch. Thanks so much!
Sarah B.