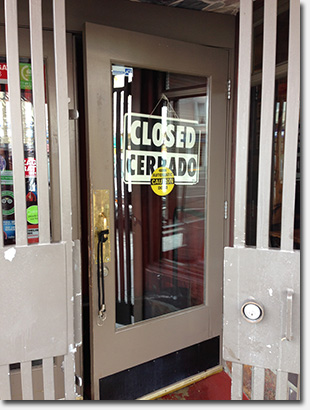 On Friday, the Health Department released a statement confirming an E. coli outbreak that sickened 14 people in San Francisco, many of whom had eaten at Burma Superstar around August 16th or 17th.
It's the first such incident for the popular Clement Street restaurant, which has been in business for 17 years and always has a long line of customers waiting for a table.
The restaurant voluntarily closed on Friday for the weekend, and posted a letter on their windows for customers.
The letter includes a statement from Burma Superstar owner Desmond Tan, saying "we are confident any exposure has been eliminated". Tan goes on to say that he voluntarily decided to close the restaurant for Labor Day weekend, but will re-open on Monday, September 2.
Alongside Tan's statement is one from Tomas J. Aragon, a San Francisco Health Officer. In it, he wrote "Based on our current investigation, our preliminary conclusion is that there is no ongoing risk to the public's health". He also said the restaurant will remain open.
According to Aragon's statement, the strain of E. coli found in those who became sick was E. coli O157, which can cause severe illness, abdominal cramps and diarrhea. E. coli, formally known as Escherichia coli, is typically transmitted through contaminated water or food, or through contact with animals or persons (Center for Disease Control).
Burma Superstar has two other locations in the Bay Area – Oakland and Alameda – and owner Desmond Tan also owns and operates two other restaurants just down the block on Clement Street – B Star Cafe and Eats.
Sarah B.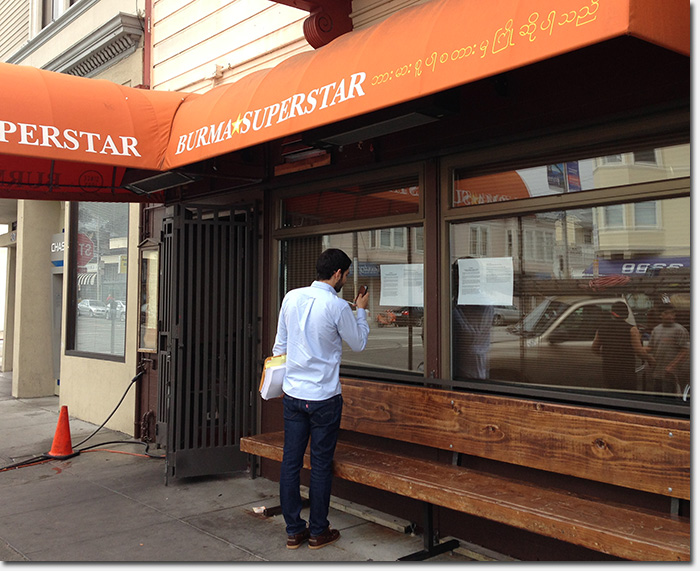 A passerby stops to read the E. coli notice posted on the windows of Burma Superstar