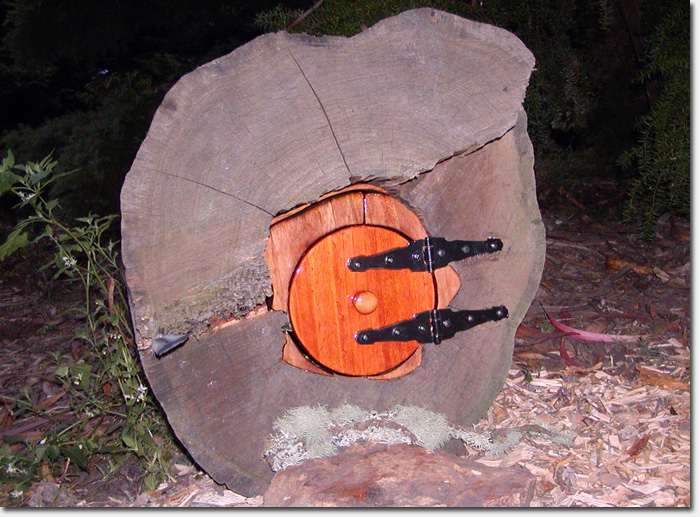 The new door in the "Faery Sanctuary", somewhere in Golden Gate Park. Photo by Tony Powell
I got an email from Tony and Rio last night – they were the creators of the tiny fairy door in Golden Gate Park that became an international sensation earlier this year.
They were writing to tell us about a brand new door that they've installed in the park, with the blessing of the SF Recreation & Parks Department, who last time around removed the door with nary an explanation or notice to seekers.
"This new one is more in compliance with the Rec & Parks code (not attached to a living tree). [The Faeries] also wanted it to be a little more removed from the center of things, and are calling it the "Faery Sanctuary," Tony wrote to us.
After being shown the Sanctuary space a couple of months ago, Tony and Rio went to work to create a door in the same craft as the original one.
But there's just one catch – they're keeping the location of the new one a secret. So it's up to you, faery door enthusiasts, the find the new one. All we can tell you is that it's in Golden Gate Park.
Happy hunting and when you do find it, be sure to leave a note or treat for the faeries! It's the polite thing to do.

Sarah B.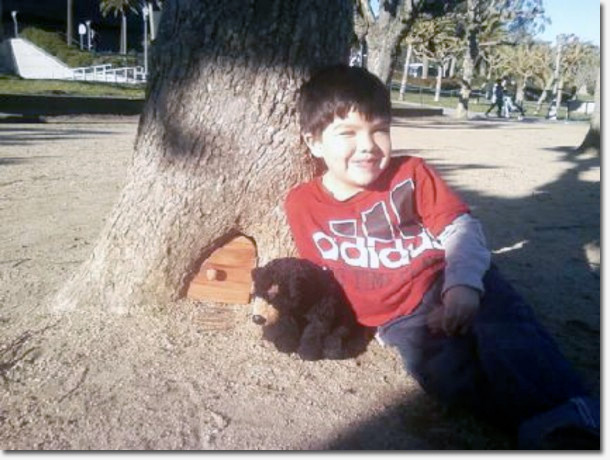 Rio poses with the original faery door after it was first installed in Golden Gate Park's Music
Concourse February. it was later removed. Photo: Tony Powell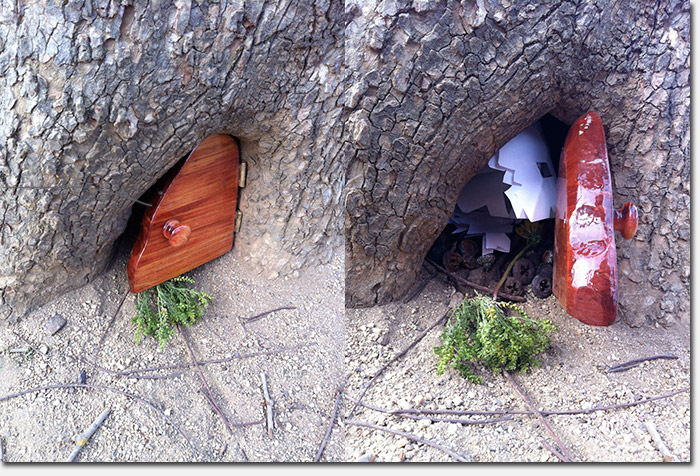 Tony and Rio's original door, filled with offerings from visitors before it was removed. Photos by Erica Reh
4:30 am | Posted under
Art
,
Golden Gate Park
|
26 comments