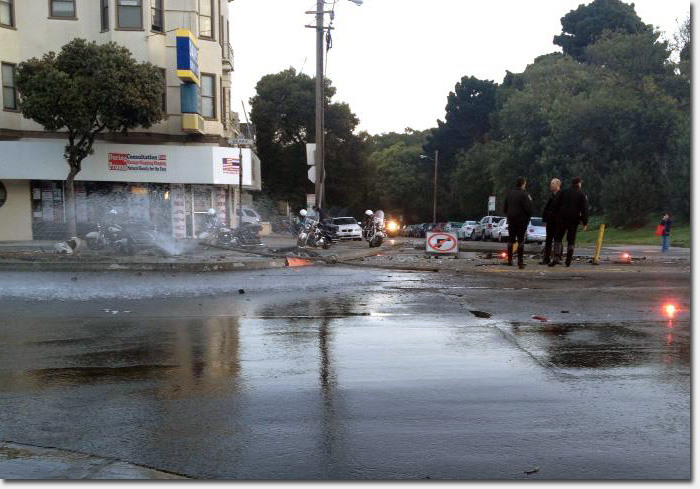 Readers sent us pictures of a messy accident that occurred at 14th Avenue and Geary this morning.
We have not gotten details from the SFPD on the accident, but from the photos it appears a vehicle rammed into and took down a streetlamp in the median (with a no left turn sign attached) on Geary near the corner of 14th.
It appears the vehicle also collided with a water outlet in the median, releasing a flood into the roadway.
Reader Adriana reports that she was awoken at 5:30am by the crash, and that she observed "both passengers got out of the car just fine, the car however was completely destroyed".
Thanks to readers Julie, Michael and Katy for the photos.
Sarah B.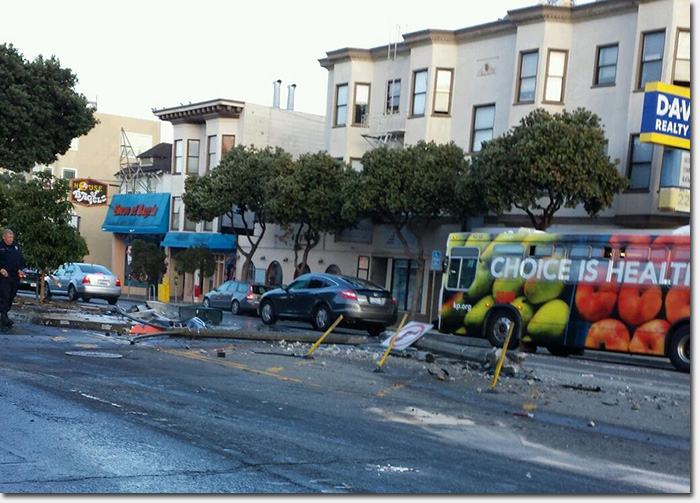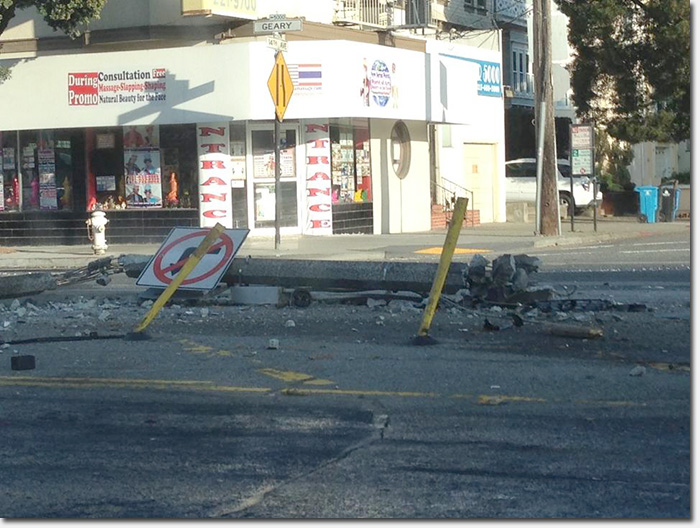 12:10 pm | Posted under
Traffic
|
18 comments