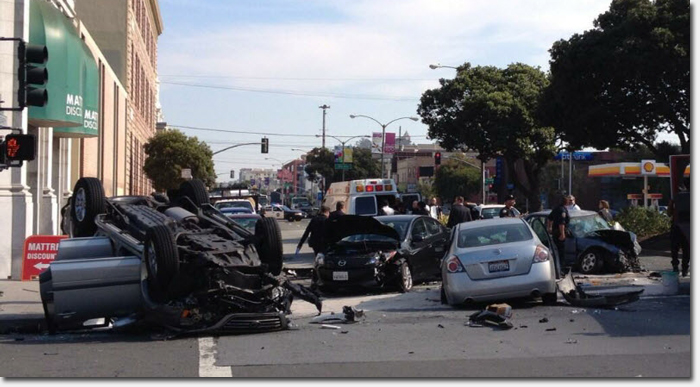 Photo by jdonnellydc
At around 12:30pm on Wednesday, a major accident occurred at the intersection of Geary Boulevard and 10th Avenue. The Examiner reports that the crash was caused by a stolen car running the red light. The car was a blue, four door Honda.
At least four other cars were involved in the collision, including an upended Lexus SUV in front of the Mattress Discounters store.
All four drivers and one pedestrian were hospitalized but their condition is unknown. Police told onlookers that the street where the accident occurred would be closed for at least 4 hours.
Sarah B.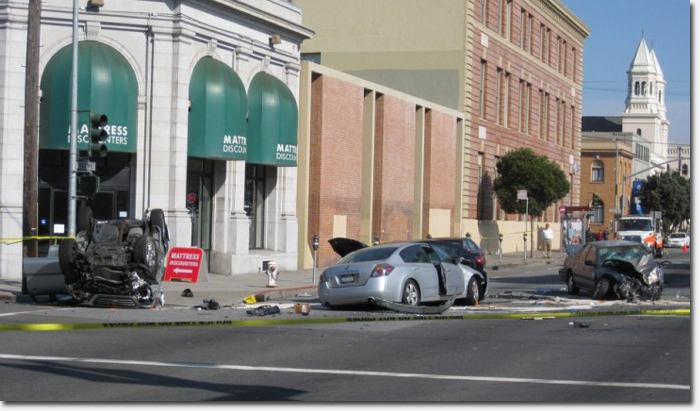 Photo by Derek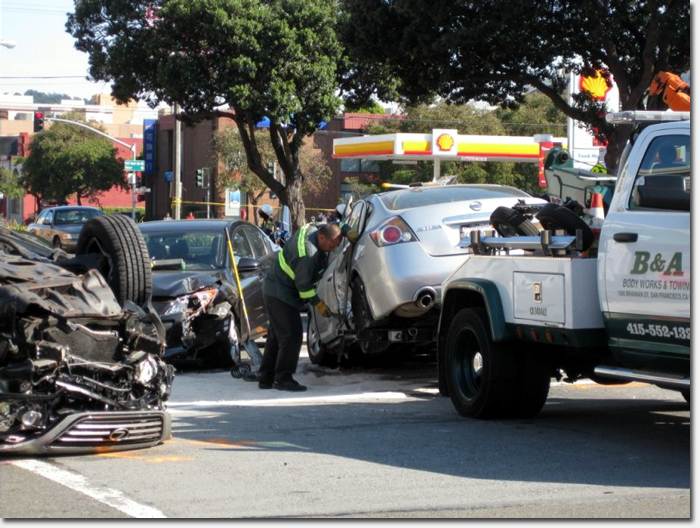 Photo by Derek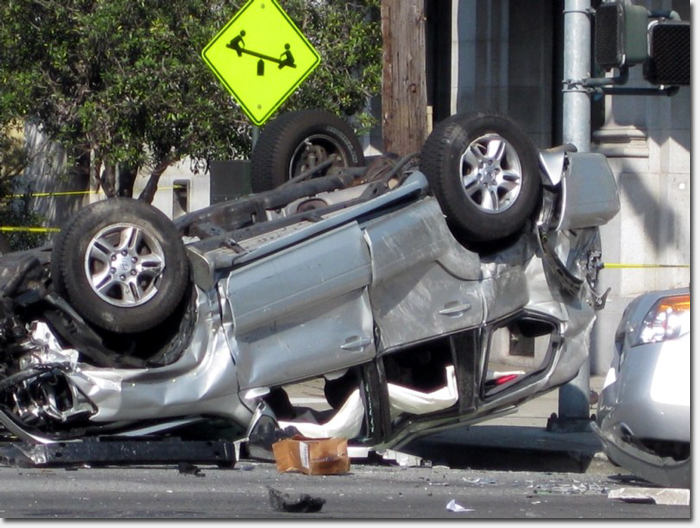 Photo by Derek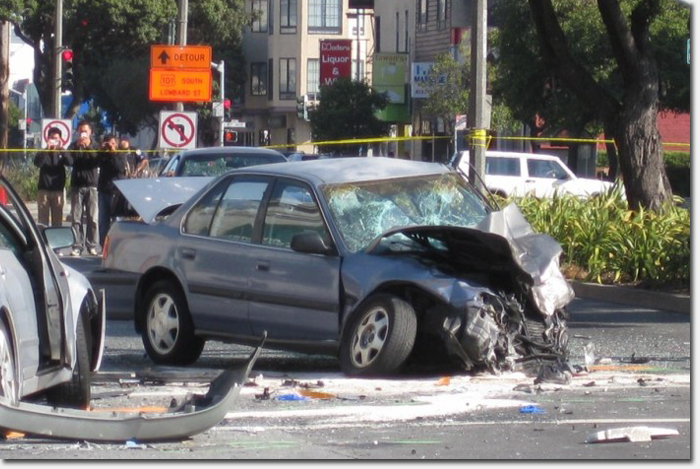 The stolen car. Photo by Derek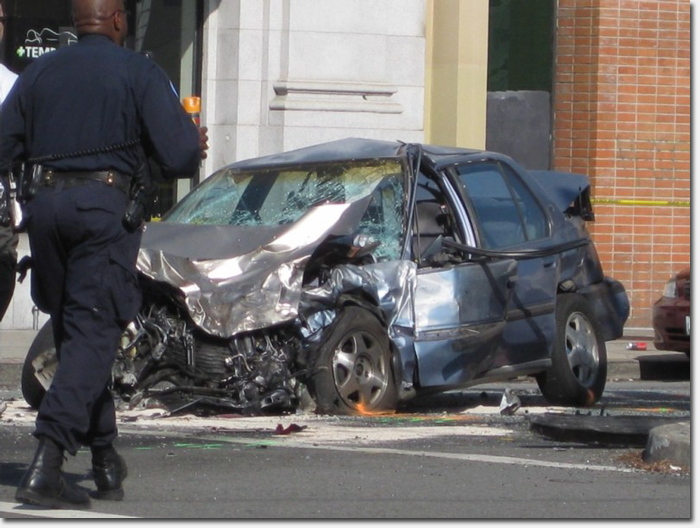 The stolen car. Photo by Derek
3:44 pm | Posted under
Traffic
|
10 comments