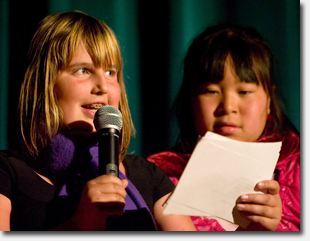 This Wednesday, the Richmond District Neighborhood Center, along with Mayor Edwin Lee, San Francisco Unified School District Superintendent Richard Carranza, and senior leaders from the City and SFUSD, will host a public community meeting to get input from residents on the Children's Fund and Public Education Enrichment Fund (PEEF).
The fund, which provides $100 million to youth programs across the city, is expiring soon, and leading up to its probable renewal, the city is seeking feedback from parents, teachers, service providers and others who have experienced programs and services paid for by the fund during the last decade.
Here in the neighborhood, the Richmond District Neighborhood Center, Richmond District YMCA and a number of other agencies receive funding from the PEEF to provide after school services, as well as some of the adult programs at the Richmond Village Beacon (part of the RDNC). Some wellness programs in the schools also receive funding from the PEEF.
While most people involved with the fund believe a renewal is likely, the purpose of the community meetings is to get feedback and guidance on how the funds should be allocated in the future. What is up for discussion is whether the funds, or at least some of them, might be ratified to continue indefinitely, whether there are other services that should be included in the fund (e.g. Youth formerly in foster care) or early childhood, as well as how the funds should be allocated and governed.
The meeting takes place this Wednesday at the Academy of Sciences from 5:30pm to 8:30pm. If you plan to attend, please RSVP on Facebook, by emailing cng@rdnc.org or calling 751-6600. Childcare, translation and food will be provided at the meeting. View the flyer
Sarah B.