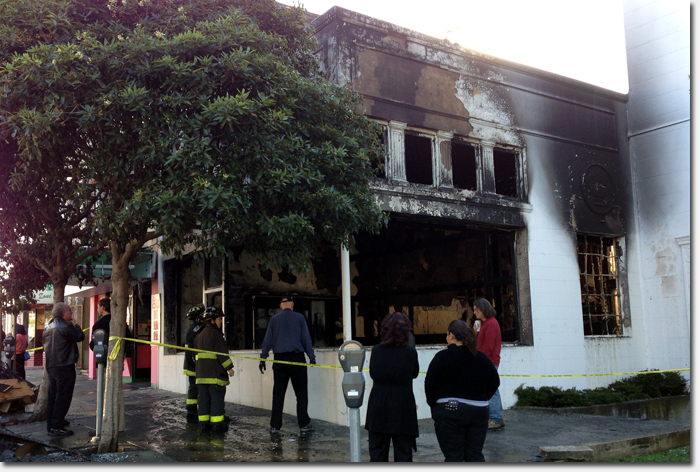 At about 3:45am this morning, SFFD responded to a fire at the Internet Archive at 1100 Clement between 12th Avenue and Funston.
The blaze consumed the side office of the Internet Archive, which housed the archive's equipment for scanning books and old movies. The book scanning is part of the organization's Digital Books Collections which includes over 5 million books and items from over 1,500-curated collections. The equipment was also being used to scan old home movies that are used in Rick Prelinger's Lost Landscapes San Francisco films every year.
No one was injured in the fire, and Internet Archive founder Brewster Kahle said the 7 to 10 office staff that worked in the building will temporarily relocate to their Richmond, CA facility. The damaged building was originally built in the 1940's and used as a Christian Science reading room.
The former church next door, which also belongs to the Internet Archive, was not damaged in the fire.
Kahle was in remarkably good spirits when we spoke to him around 9am this morning, and was optimistic about their plans to rebuild the office. He said they mostly lost electronic equipment including cameras and scanners, and thankfully no cultural materials were destroyed in the fire. He said he was still waiting for word onhealthy coreg from the SFFD on what exactly caused the fire.
The fire was brought under control at around 5am this morning, but as of 9am, SFFD was still on the scene to watch for any lingering hot spots. On the nextdoor website, one neighbor reported seeing smoke from the fire as far over as 15th Avenue.
The Internet Archive was founded in 1996 for the purpose of building an all digital library to offer permanent access for researchers, historians, scholars, people with disabilities, and the general public to historical collections.
Originally located in the Presidio, the Archive moved to its Clement Street location in 2009.
The organization is most well known for its Wayback Machine which allows users to look up old versions of nearly any website on the internet. During the recent federal shutdown, shuttered government websites were redirecting traffic to the Internet Archive's service so consumers could get access to their web content.
UPDATE: In a company blog post, the Internet Archive estimates that they lost $600,000 worth of high end digitization equipment. If you are interested in donating to help them rebuild their scanning center, you can donate through the IA website.
Sarah B.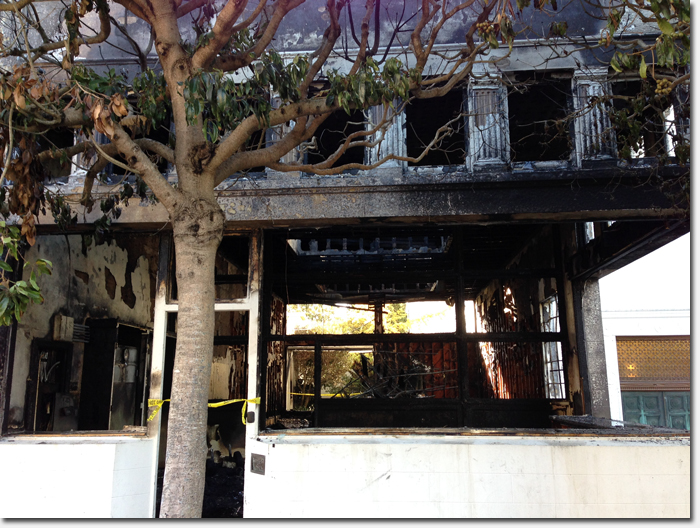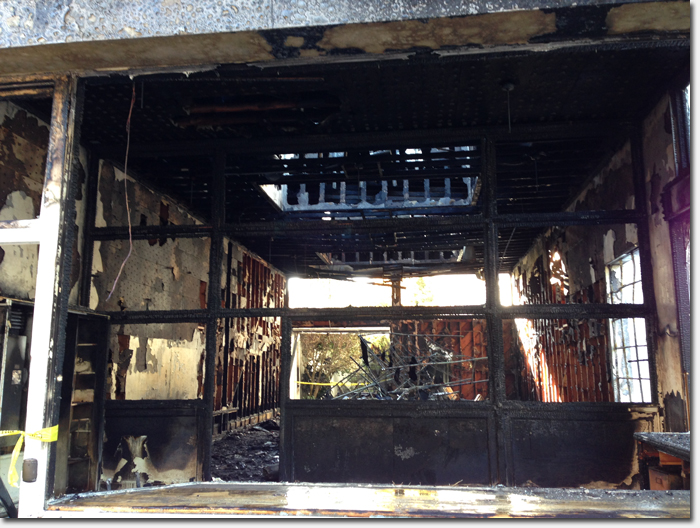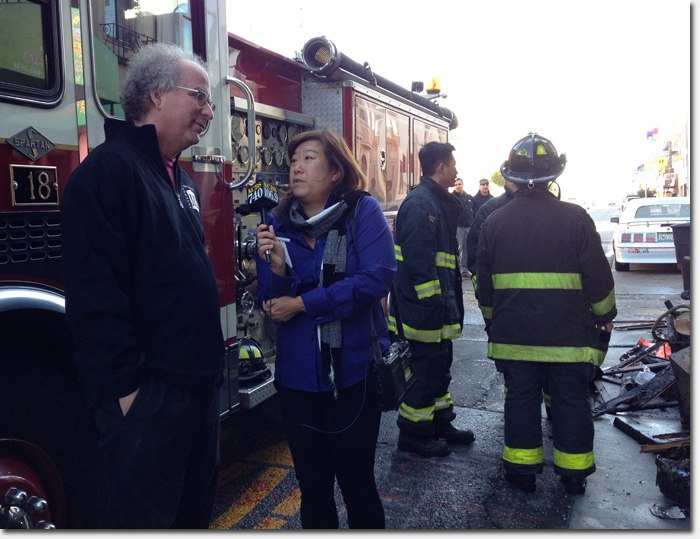 Internet Archive founder Brewster Kahle (L) talks to a reporter