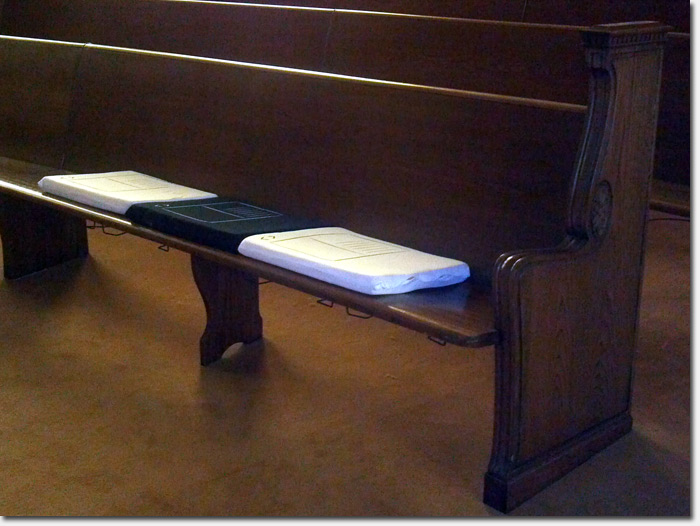 Photo: Internet Archive
The Internet Archive, located at Clement and Funston, is asking for donations of old t-shirts – preferably ones from tech companies or non-profits.
Why, you may ask? For achy posteriors, it seems. The former church that the Internet Archive is headquartered in has a great room (former sanctuary, really) that seats 400.
But like any church worth its salt, the seating in it is comprised of hard, wooden pews that become pretty tiresome once you've logged more than 15 minutes. We can attest to this after attending some Lost Landscapes screenings.
Rather than purchase cushions, the IA is asking for donations of t-shirts that they can turn into cushions.
"We are looking for T-shirts from non-profits or from tech companies in particular, but we'll take whatever you've got. Any size, any color, just as long as there aren't holes in the fabric or big stains that may discourage people from sitting on that cushion."
You can drop off your t-shirt donations at the IA office during business hours or drop them in the mail: Internet Archive, 300 Funston Ave, San Francisco, CA 94118.
"Your old T-shirts could make somebody's butt very happy," says the Internet Archive.
Sarah B.