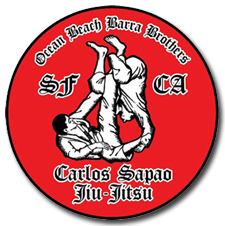 Every Monday night in February, the Ocean Beach Barra Brothers Jiu-Jitsu Academy is offering a free self-defense class for women.
The class is taught by co-owner Carlos "Sapão" Ban who holds a 3rd degree black belt.
Classes are every Monday night in February at 8pm at the Barra Brothers Academy, located at 710 La Playa Street near Ocean Beach (February 3, 10, 17, 24).
For more information, call 379-4045 or email barrabrothersacademy@gmail.com.
Sarah B.