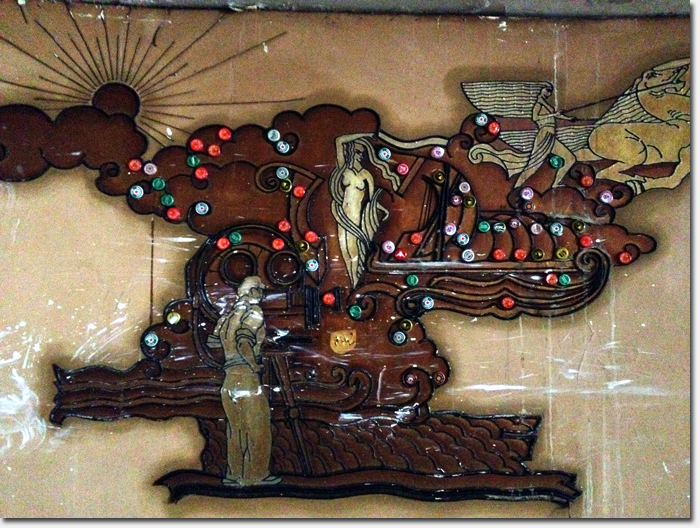 Recently, we marked the 10th anniversary of the closing of the Alexandria Theater, and its steady decline to its status as a blighted landmark.
We posted photos of the theater's deteriorating exterior, but recently received evidence of decay on the interior as well.
A reader sent us this photo which was taken inside the theater. It shows the defacing of one of the historic art deco murals inside the Alexandria.
The mural is peppered with beer bottle caps along with paint and plaster streaks.
Since its closing in 2004, the theater has periodically been broken into and taken over by squatters and partiers.
It's a shame to see that the owners are letting the historic aspects of the interior deteriorate as well.
Sarah B.