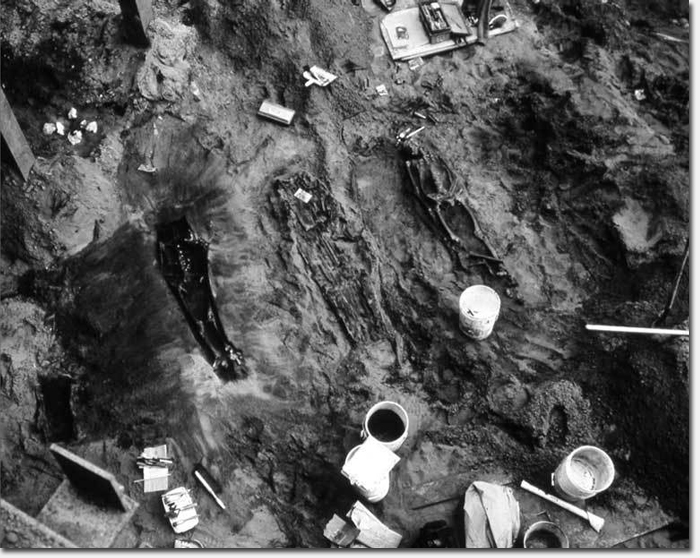 Remains found under the Legion of Honor in 1997. Photo by Richard Barnes
As you may have read in the past here on the blog, the Richmond District was once home to several cemeteries, including one out where Lincoln Park is today.
The last cemeteries were cleared and decommissioned in the 1940s, but even as recently as 1997, remains were still being unearthed beneath the Legion of Honor.
On Tuesday, April 1, Obscura Society SF is hosting a special tour called Flashlight Exploration of Old Lincoln Park Cemetery.
Led by historian, author and former National Parks Ranger John Martini, the guided walk will visit a former Chinese funerary temple set in a grove of cypress trees, a towering iron monument to sailors who died far from home, and the site of a macabre mass grave discovered in the not-very-distant past.
The tour runs from 7-9pm and costs $20 per person. Tickets can be purchased online. Flashlights are required!
And if cemetery trivia and history are your thing, check out the recent history minute below from the Western Neighborhoods Project. You may be surprised to learn what happened to the headstones from our old cemeteries.
Sarah B.
P.S. – Despite the date of this event, it's not a hoax! 😉