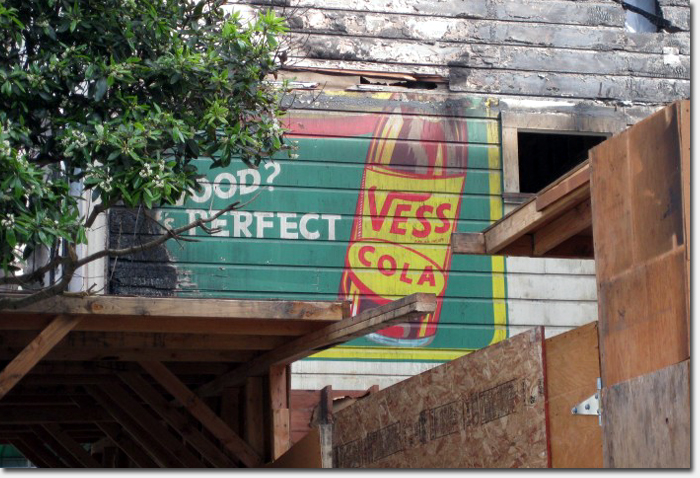 Photo by Derek
Reader Derek stopped by the Internet Archive to drop off some old t-shirts this week and noticed that at the site of November's fire, and old advertisement for Vess Cola has been uncovered.
Vess Cola, originally made by Vess Soda which was founded in 1916, is still in existence (manufactured by Cott). They make a variety of flavors including orange, cream, cherry cola, black cherry, pineapple, peach, piña colada, strawberry, grape, blue raspberry and kiwi-strawberry. Their slogan is "The Billion Bubble Beverage".
The "Good?…it's Perfect!" ad is on the side of the building adjacent to the Archive's annex building near Clement and Funston, which has a restaurant, Taishan Cafe, on the ground floor and apartments above. The entire building has been closed off until repairs are made from the fire.
Sarah B.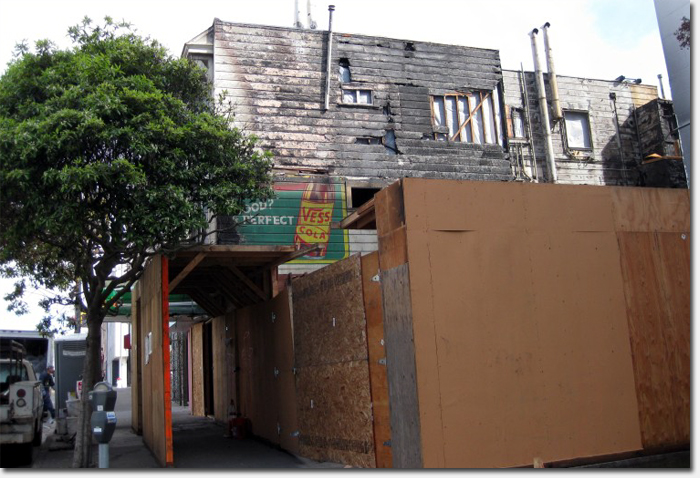 Photo by Derek