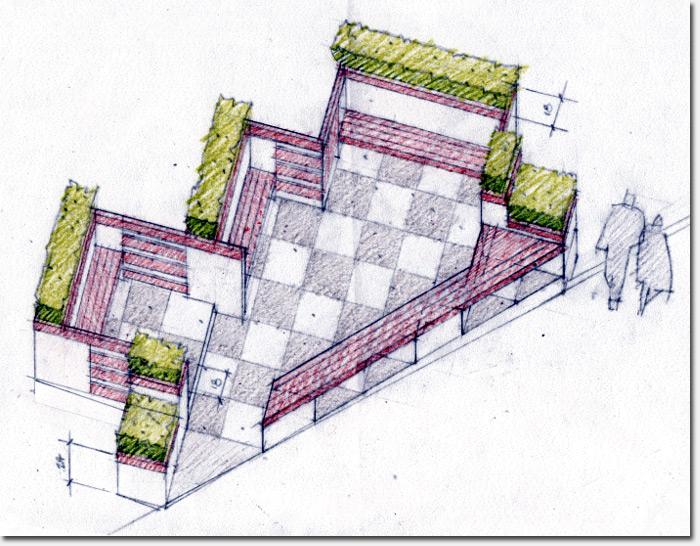 A rendering of the planned parklet on Balboa Street
Simple Pleasures Cafe at 3434 Balboa near 35th Avenue is the latest merchant in the Richmond District to sponsor a parklet, or mini park, in front of their business. On Monday, the cafe posted a rendering of the parklet on their Facebook page.
Construction began about two weeks ago but was slowed by the recent rains. Scott, a spokesperson for Simple Pleasures, said they expect the parklet to be open in about 15 days (weather permitting).
The Simple Pleasures parklet will eliminate 3 parking spaces on the block, and is the first one in the city to be built on a 1.5 degree incline. Materials include wood and concrete, and the estimated budget for the parklet is $26,000.
"It's one of the most expensive built yet in San Francisco," Scott said.
Parklets typically consist of seating and some greenery, and though they are usually subsidized and cared for by a specific business, the parklet space is considered public.
Parklets are part of the San Francisco Planning Department's Pavement to Parks initiative, designed to "temporarily reclaim unused swathes of land and quickly and inexpensively turn them into new public spaces".
This will be the second parklet in the Richmond District. The first one debuted on Clement Street near 3rd Avenue in August 2013.
Sarah B.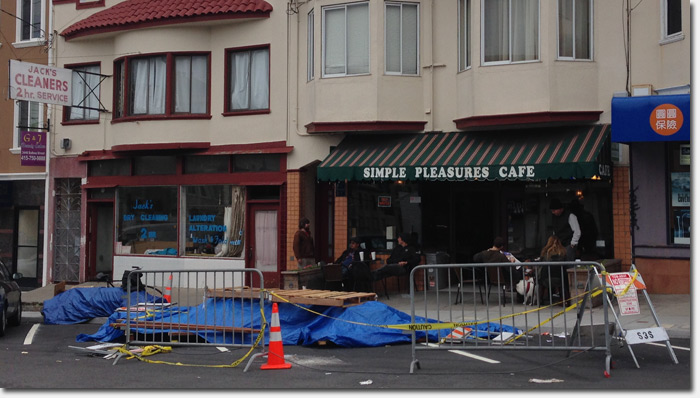 Construction is underway on the new parklet in front of Simple Pleasures Cafe