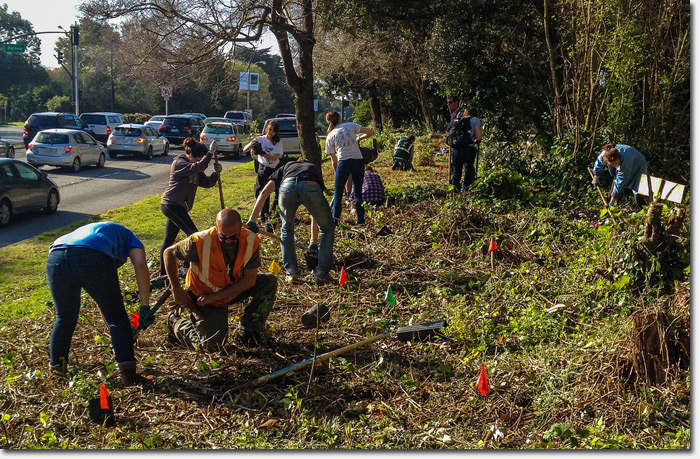 USF students helped clean and plant along the Park Presidio greenway on March 22. Photo by phoca2004
This past Saturday, SF Recreation and Parks held a planting day on the 500 block of 14th Avenue, between Anza and Balboa. The planting event put in new trees and shrubs along the Park Presidio greenway meant to help repopulate the barrier on the side that faces the roadway.
Nearby residents of the greenway, Rec & Park staff, as well as students from the University of San Francisco's Psychology Department and the Student Conservation Association came out to help with the planting.
The greenway along Park Presidio Boulevard has long been a source of frustration for residents due to its neglect. Historically, the greenway becomes overgrown due to lack of maintenance, making it an ideal hiding place for unauthorized camping and loitering.
However in the past six months, SF Recreation & Parks has put more effort into clearing out the pathways of the park. Just this past Friday, a large section of the greenbelt on the 600 block of 14th Avenue was finally cleared out.
The clearouts help eliminate many of the nooks and crannies where campers frequent, and for the first time in many years, neighbors along the greenbelt feel more safe and secure about their park.
"This is the most optimistic I've felt about our neighborhood in a long time. Thanks to all!" wrote one member of an online group of Park Presidio Boulevard neighbors.
The goal is to have a clear path along the middle of the parkways from Fulton all the way to Lake Street.
Special thanks to all the volunteers that came out to help with the planting, and to the neighbors along the greenway who often volunteer their own time to care for the park. It's looking great!
Sarah B.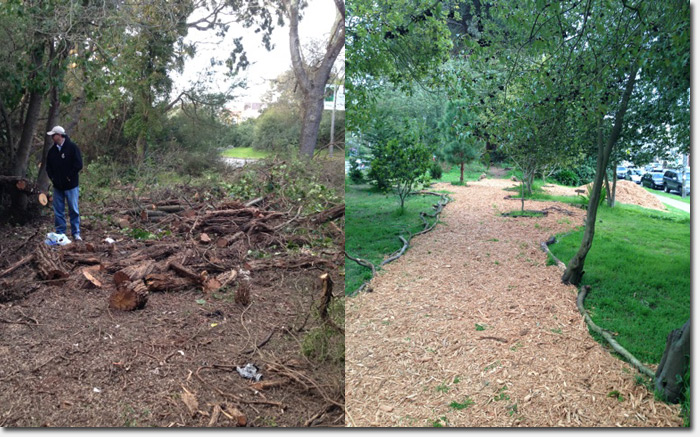 L: A pathway on the 600 block of 14th Avenue in the midst of clearing. R: What the finished, cleared path looks like after work is done. Photos by Kay Voyvodich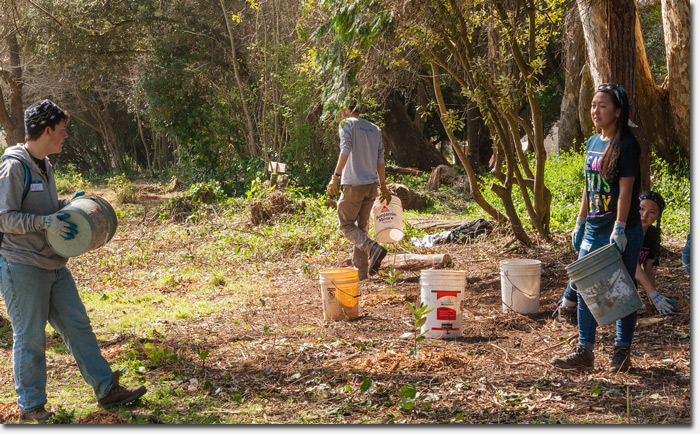 High school students from the Student Conservation Association helped clean
and plant along the Park Presidio greenway on March 22. Photo by phoca2004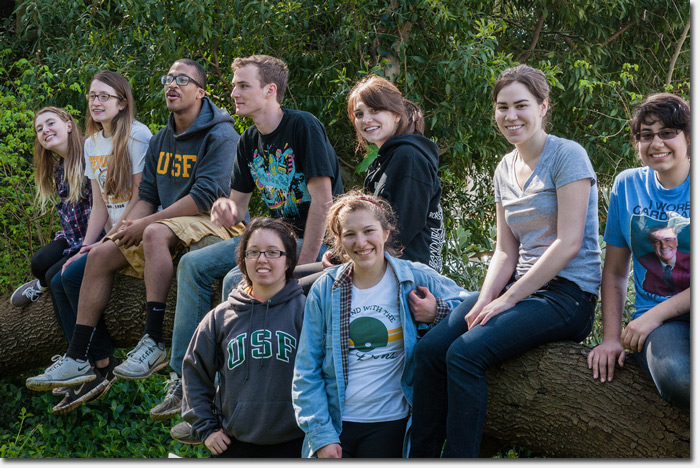 Student volunteers from the USF Psychology program. Photo by phoca2004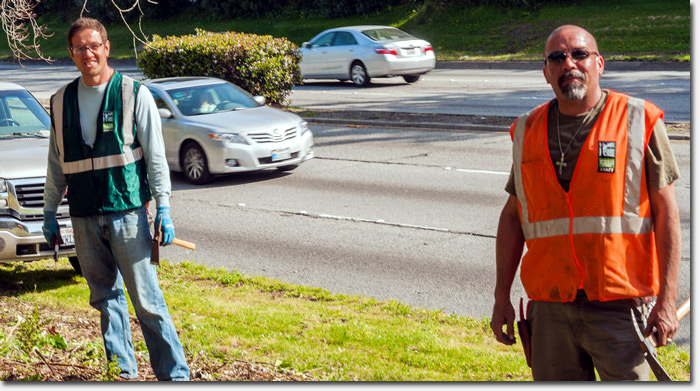 Jon and Bennie from SF Rec & Park help replant the Park Presidio greenway. Photo by phoca2004