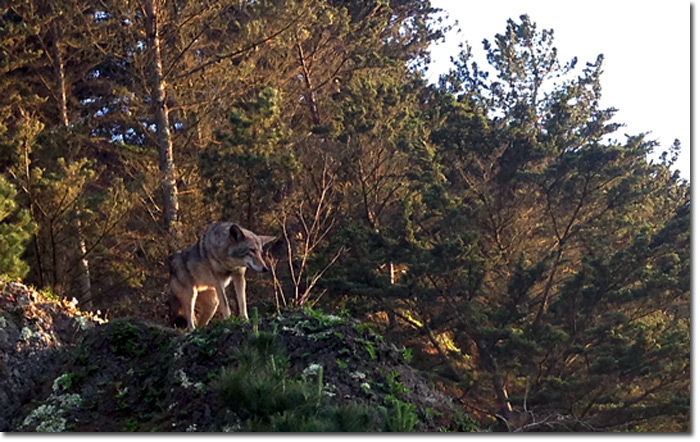 A coyote at Lands End on March 24, 2014. Photo by Shua
Blog reader Shua sent us this photo of a coyote that he spotted on a stone staircase at Lands End on Monday evening.
Coyote sightings are becoming very common. SFGate outdoors writer Tom Stienstra estimates there may be as many as 100 living in San Francisco. Spottings have been reported in several spots in the Richmond District including Golden Gate Park, Mountain Lake Park, Sea Cliff, Lincoln Park, as well as in the neighboring Presidio.
If you see one, consider calling the hotline for coyote sightings that has been established at (415) 554-9400. This will help Rec & Park monitor the growing population and when needed, put up appropriate signage for dog owners and park visitors.
Sarah B.
5:03 am | Posted under
Lands End
,
Photos
,
Wildlife
|
15 comments