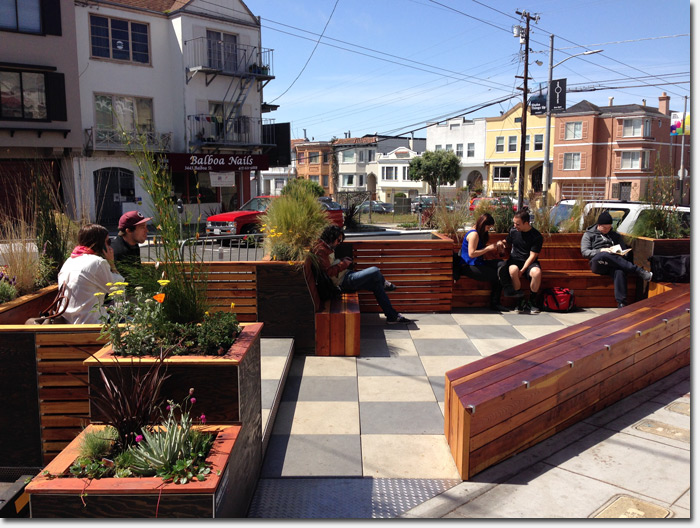 The Richmond District's second parklet opened on Saturday in front of Simple Pleasures Cafe at 3434 Balboa near 35th Avenue. The budget for the parklet was $26,000, one of the most expensive in the city to date.
Unlike most city parklets, this one is spacious. Because the parking on that block of Balboa is slanted, the parklet is much deeper than a typical one. It took over 3 parking spaces in total.
Designed by San Francisco's Step 3 Studio, the parklet is well constructed with heavy, stained wood benches and planters, and tile flooring.
The parklet was paid for by Simple Pleasures Cafe but the space is considered public, and open to anyone to use at anytime. Parklets are part of the San Francisco Planning Department's Pavement to Parks initiative, designed to "temporarily reclaim unused swathes of land and quickly and inexpensively turn them into new public spaces".
Next up is a parklet outside Cinderella Bakery on Balboa near 6th Avenue. No word yet on when though.
Sarah B.