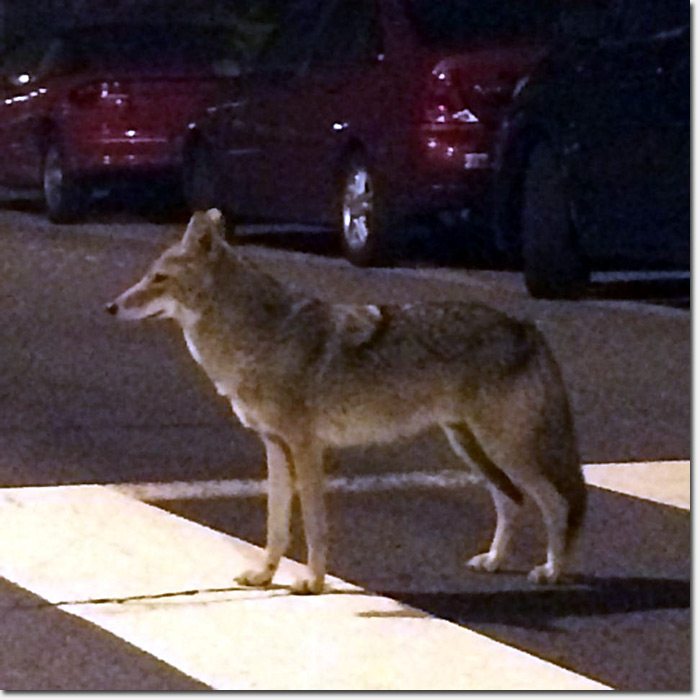 Photo by Jennifer Anwaya
Reader Jennifer A. spotted a coyote on Monday night, but not in Golden Gate Park, the Presidio or Lincoln Park where they're usually seen.
This one was crossing the street at Geary and 37th Avenue. Maybe he was on his way to the Balboa Theater to see Captain America?
Sarah B.