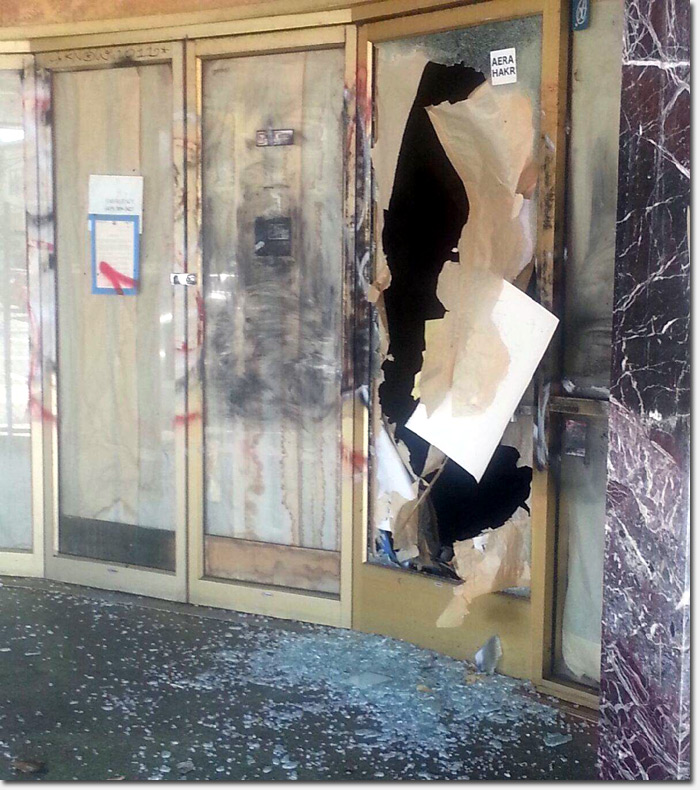 The smashed front door of the Alexandria Theater on Tuesday morning. Photo by David H.
Cub reporter David H. noticed one of the front doors was bashed in on the Alexandria Theater on Tuesday morning. Police were called to the building but did not find anyone inside. Building management later boarded over the damaged door and reinforced all the front doors against further break-ins.
This is the latest vandalism done to the former movie theater, which has become a magnet for graffiti and dumping. To date, the city has been very lax in enforcing the building owners to keep the building and grounds in good shape.
Ten weeks ago, on February 18, 2014, we filed a 311 request for "le poop" graffiti that was seen atop the theater (request #3380340). That case was only opened (assigned) nine days ago. Since it was first filed, the graffiti on the roof has increased to include additional designs on the Geary side and on the theater's tower.
Down on ground level, the situation is equally unappealing. Trash is often dumped at the base of the large wall on the 18th Avenue side of the building, and it's a magnet for graffiti taggers.
And even when the property managers do make an effort to paint over graffiti, they use off color paint or an entirely different color altogether like orange.
Damage to the 91 year old building is not only limited to the exterior. In late February, we posted some pictures of vandalism to the interior art deco murals, which are considered historic.
While police searched the building on Tuesday and contractors worked on the repair, cub reporter David H. was on scene and reported that the interior has been cleaned of the debris left by winter break-ins and is reasonably clean. But he also remarked, "You do not want to catch any of the smell coming out of that place."
We recently marked the 10th anniversary of the closing of the Alexandria Theater. Over that decade, the building has deteriorated significantly and the owners have been unsuccessful in developing or selling the property.
Let's hope the city can pressure the owners to make some improvements to building security and the grounds.
Sarah B.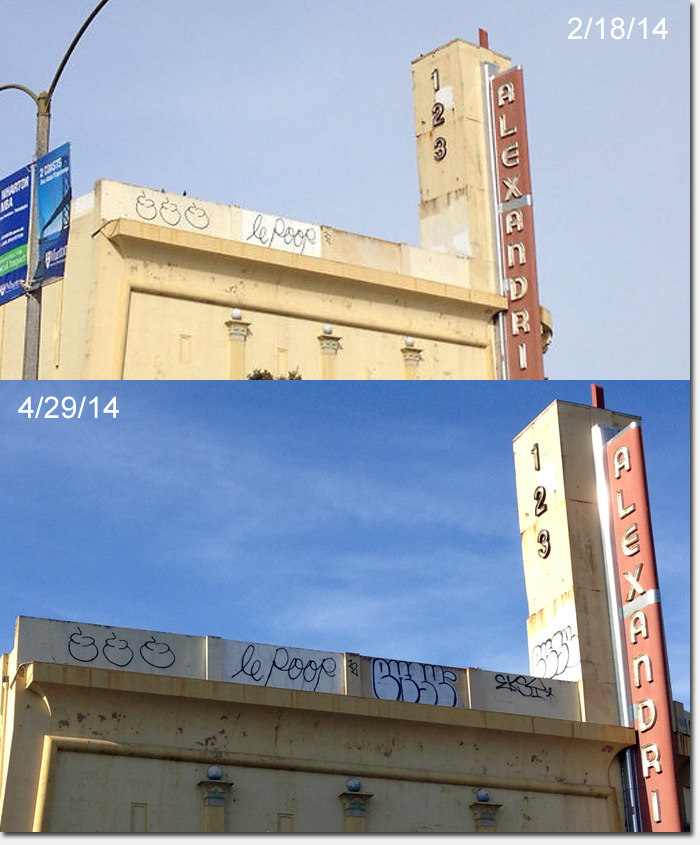 The top photo shows the building's graffiti near the roof from a 311 report on Feburary 18, 2014.
The bottom photo was taken on April 29, 2014, showing additional graffiti.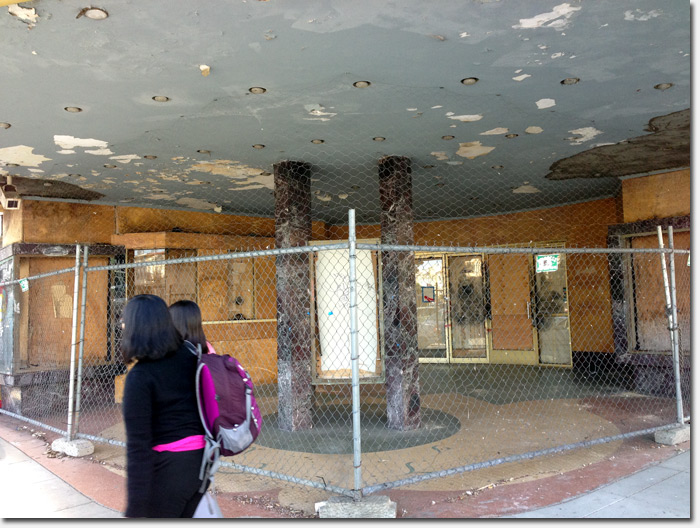 The front entry to the theater showing peeling paint, trash and broken glass.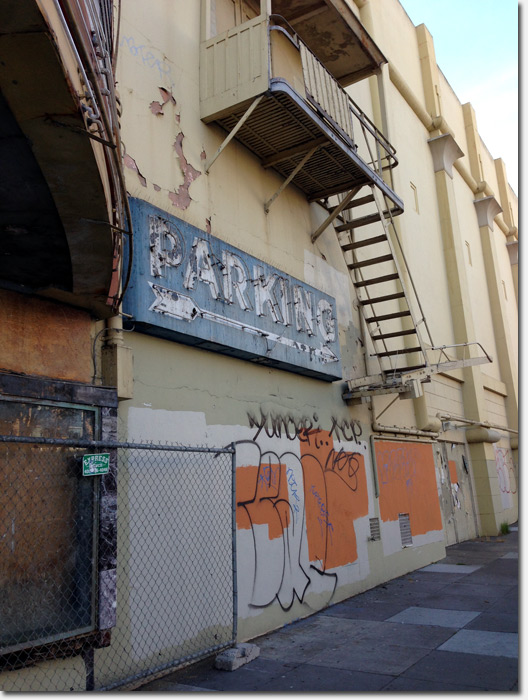 The 18th Avenue side of the building.