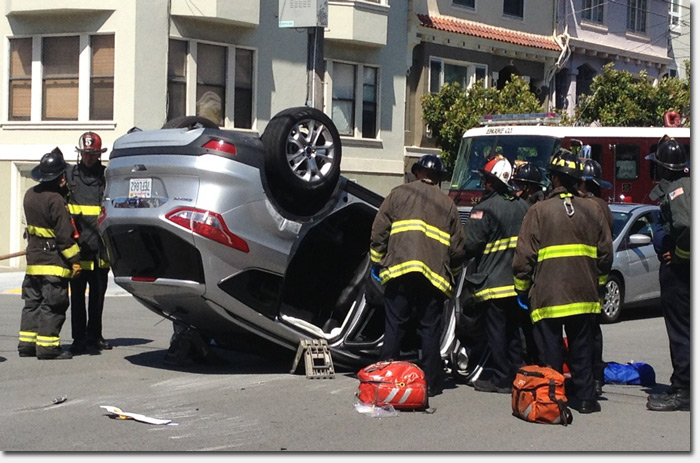 Photo by Tom R.
A SUV driver careened into two parked cars and then flipped over at the intersection of Anza and 2nd avenue around 4 o'clock this afternoon. One witness said the SUV just missed hitting a third car.
SFFD was on the scene quickly to right the car. The driver was conscious but taken by ambulance for medical attention.
Rumor is that the driver was distracted, possibly due to texting while driving but this was not confirmed by police.
Stay safe out there, folks!
Sarah B.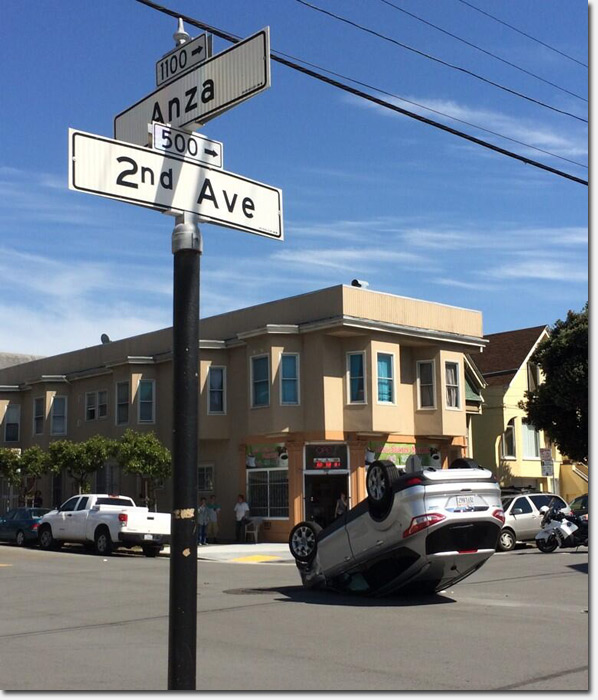 Photo by @DavidGallagher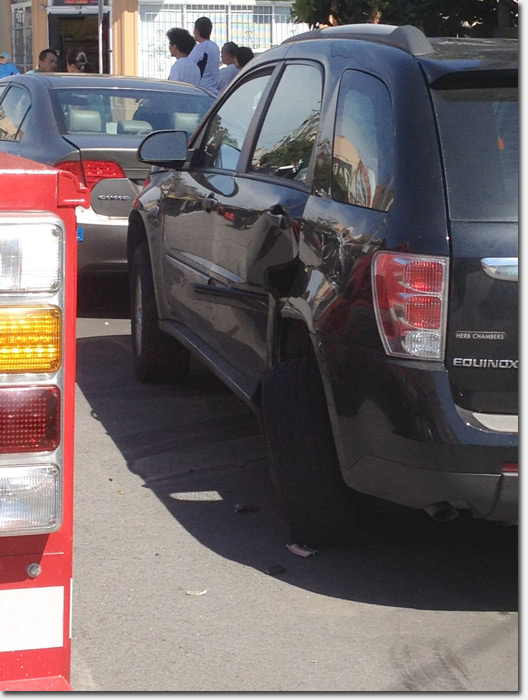 One of the clipped cars. Photo by Tom R.