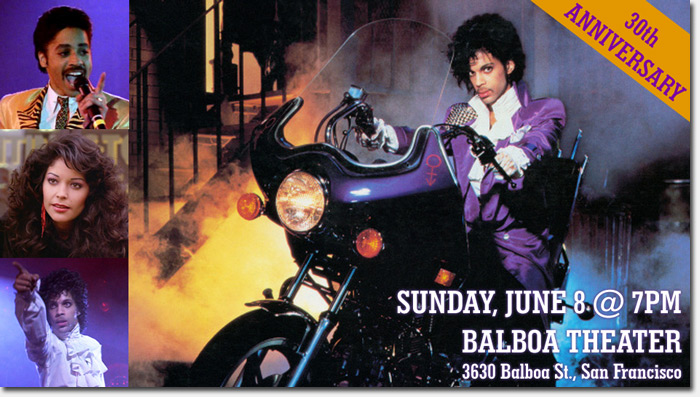 "Dearly beloved, we are gathered here today to get through this thing called life…"
That is the opening line to "Let's Go Crazy" by Prince, the first track off his album Purple Rain and also the opening song of the movie, which premiered in 1984. The film was an instant sensation, introducing audiences to Prince's legendary blend of funk, rock n' roll and soul, and to memorable characters like Morris Day and Prince's band, The Revolution.
It's hard to believe this classic rock film is turning 30 this year. To celebrate, the Balboa Theater is hosting a special screening of the film on Sunday, June 8 at 7pm, complete with a costume contest, trivia and a dance party in the theater lobby.
So dust off your best 80s garb – especially your high-collared puffy shirts and tight pants – and come out to enjoy Purple Rain on the big screen.
Seating is limited so be sure to get your tickets online in advance – $10 for adults. It's going to be a fun night – Darling Nikki told us so!
P.S. – Wear purple!
Sarah B.