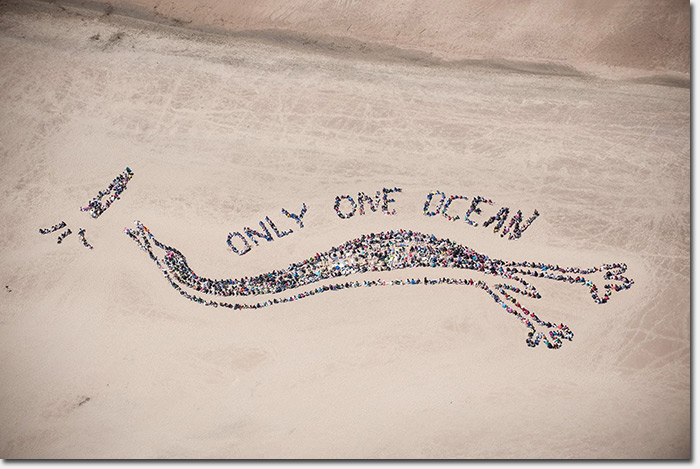 Photo by Kevin Lozaw via The California Coast
On Tuesday afternoon, over 800 students from San Francisco and Marin schools in grades 2 through 7 came together on Ocean Beach for a cleanup project.
Afterwards, the students laid down in formation to form a Western Grebe bird diving after a fish, with the word "Only One Ocean" above it, to highlight the need to protect the world's oceans.
The Western Grebe was depicted because their populations have been in decline and are at risk of entanglement by discarded fishing line and abandoned fishing gear.
The cleanup and photo event was organized by Richardson Bay Audubon Center & Sanctuary in Tiburon, and sponsored by the California Coastal Commission with support from the Whale Tail License Plate Fund. Five other similar cleanups are taking place up and down the California coast.
Thanks to reader Luna T. for the tip.
Sarah B.