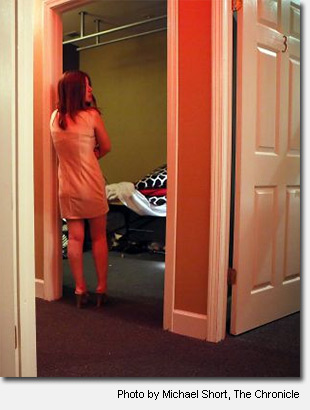 The Richmond District's dirty laundry has been aired out recently in the news, with startling signs that this sleepy neighborhood may be the ideal place for human traffickers to operate illegal businesses.
You may recall in 2013 when the Department of Public Health revoked the operating permits of two Richmond District massage businesses due to allegations of illegal activities and unsanitary conditions.
One was the Clement Service Center at 311 12th Avenue, the other was Warmer Massage at 505 8th Avenue.
The businesses were cited for a variety of infractions including having unlicensed practitioners, unsanitary conditions, being open past permissible operating hours, and operating without a permit.
At the time of the investigations, inspectors were told of sexual conduct between the practitioners and patrons, and condoms were found on the premises, but nothing was witnessed. The businesses were closed, but eventually reopened.
Michael Tarbox, the owner of the market next to Warmer Massage summed up how the neighborhood feels about these businesses.
"We don't want this business here. We know what it is. We know what's going on there," Tarbox said.
The situation is not going away. This past weekend, a Chronicle reporter accompanied a public health inspector and the SFPD on their visits to several city massage parlors.
"Each and every massage parlor was cited for at least one violation – and many of them showed clear evidence of human trafficking," the story reported.
One of the businesses mentioned in the story was Ai Rose Salon, located at 4004 Balboa near 41st Avenue. The evidence was obvious upon their arrival.
"As the group rushed in, a young patron tried to hurry out, holding up his pants with one hand. The police stopped him for questioning – it turned out that he had a previous arrest."
And as of this morning, it appears the sex trade is not just limited to massage businesses.
The Chronicle reported on the arrest of two sisters in the Richmond District on allegations of operating a sex-trafficking ring here in the neighborhood.
"Qiao "Judy" He, 37, and Gaineng He, 36, both of San Francisco, were booked into County Jail on suspicion of pimping and pandering. Investigators said the women ran two brothels out of residences at 385 7th Ave. and 4719 Geary Blvd., where they charged men up to $200 to have sexual intercourse with young women."
The two women are being held on $25,000 bail and are also under investigation for potential tax fraud and conspiracy violations.
Sarah B.