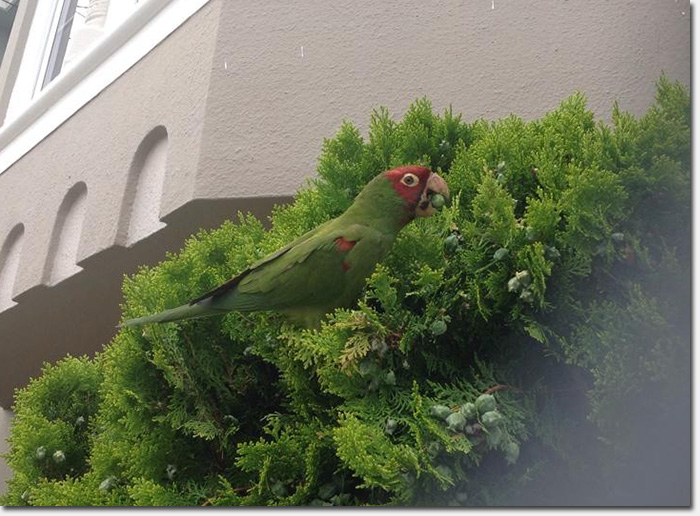 Photo by Tom Freeman
San Francisco is well known for its parrots of Telegraph Hill. They're a regular stop for tourists visiting the city.
But the flock has gotten larger over the years – and let's face it, savvier. They cover a lot of territory across the city, and it's not unusual to hear a screeching pack fly overhead in a myriad of neighborhoods.
Reader (and Richmond District historian) John Freeman was delighted to encounter some of the parrots on the 600 block of 11th Avenue last week.
"I was shocked to see them in our neighborhood. There is a bush in front of a neighbor's house that attracted them. We came home to see the bush covered with about 12 green parrots, plucking berries off the branches," John told us. "I've lived over 70 years in the Richmond District and this is the FIRST time I have ever seen parrots on our turf."
John's grandson was able to snap a couple of pictures before they all flew on to their next feeding spot.
We had another parrot flock spotting at Balboa and 27th a couple of years ago. Do you run into the parrots in the Richmond? Leave a comment to let us know.
Sarah B.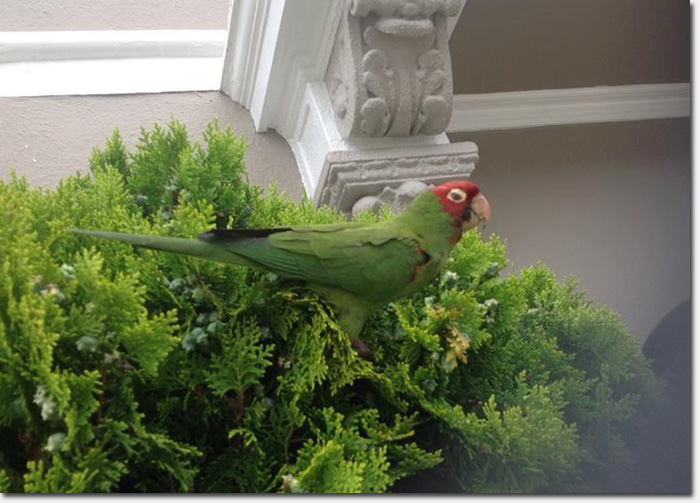 Photo by Tom Freeman