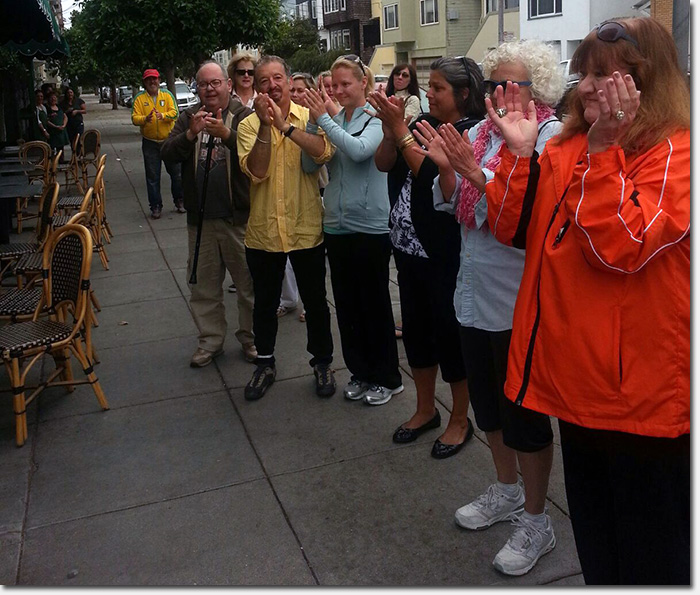 Fans of Robin Williams gather at Angelina's Cafe in the Richmond District to
give him a standing ovation. Photo by David H.
Today at 1pm, approximately 30 people gathered at Angelina's Cafe at 22nd and California to participate in a nationwide event called Standing Ovation for Robin Williams.
The Facebook event encouraged fans of the late comedian to gather at the same time nationwide and hold a 1 minute long standing ovation. Nearly 35,000 RSVP'd for the event.
The gathering at Angelina's was organized by Richmond District resident "Baseball Mary", who lives near the cafe.
Blog cub reporter David H. was on scene and said there was "thunderous applause, hooting and whistling" from the crowd.
KGO News was also there filming so hopefully we'll have some video later today to share. UPDATE: Sadly the Angelina's crew didn't make the final cut of the story.
RIP, Mr. Williams.
Sarah B.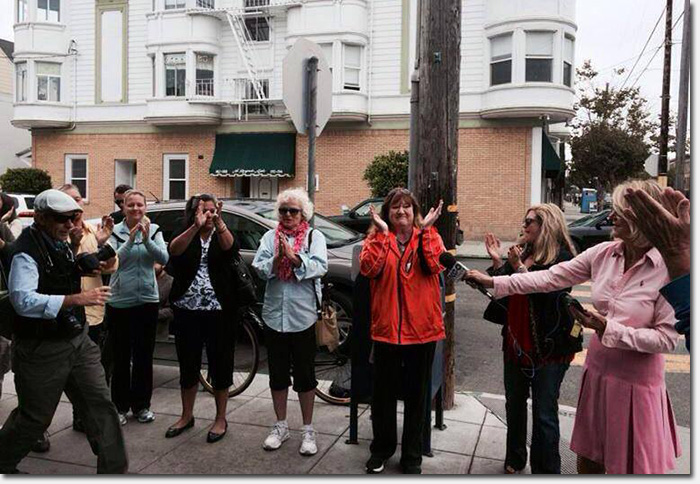 Photo by Angelina's Cafe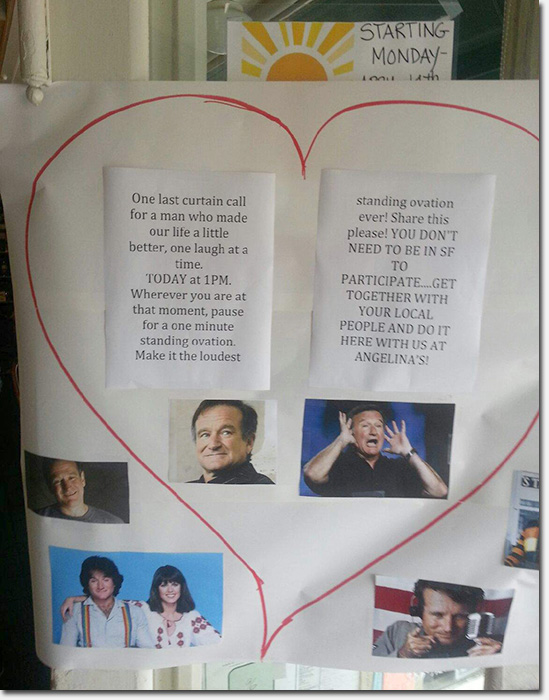 A sign posted at Angelina's about the event. Photo by David H.