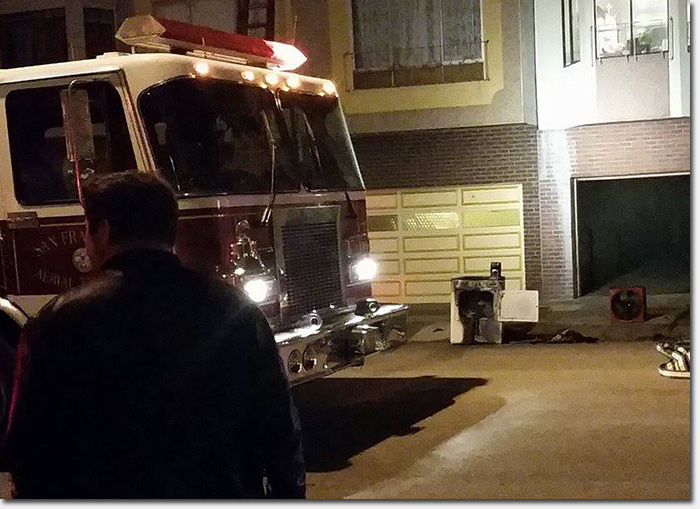 Photo by Tais C.
Reader Tais C. snapped some pics of a dryer-gone-wild on 24th Avenue near Clement last night around 11pm. The dryer caught on fire in the garage of the building and SFPD responded to put it out of its misery.
When Tais walked by this morning, she saw "the burned dryer and a pile of toasted clothes in the sidewalk."
Thankfully no humans were harmed in the incident though we have reason to believe that all of those missing socks now have no chance of recovery…
Sarah B.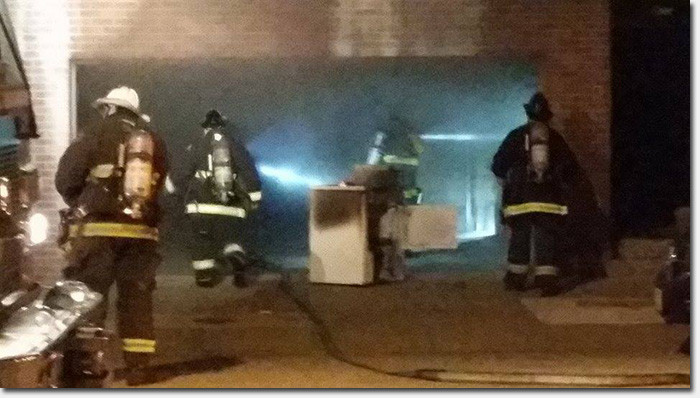 Photo by Tais C.