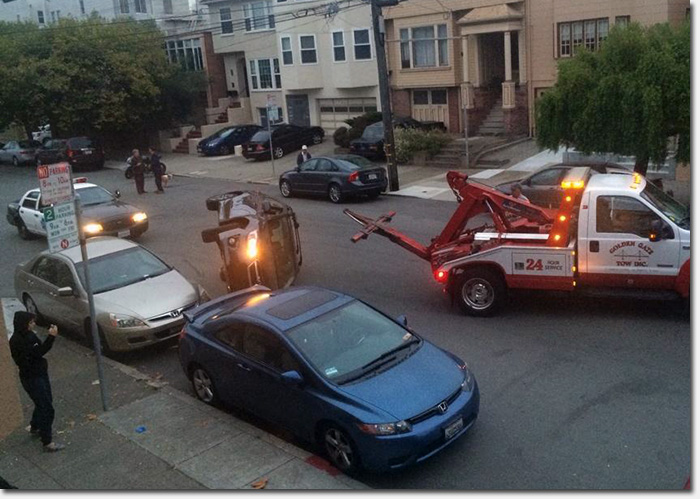 Photo by @ericsteuer
Early Saturday morning, reader Eric S. heard a loud noise outside his house on 15th Avenue near Clement around 5:30am.
"The crash woke me up, which made me mad because I was dreaming of some seriously awesome s**t," Eric wrote.
A woman was driving her station wagon down the street when she hit a parked car and managed to flip her vehicle on its side.
SFPD and a tow truck came, eventually putting the wagon back on its feet, which you can watch in the video below. FF to the :48 mark for the big drop.
Between this and the 6.0 quake at 3:20am on Sunday morning, Eric had some seriously fitful sleep this weekend. Hang in there, dude.
Sarah B.