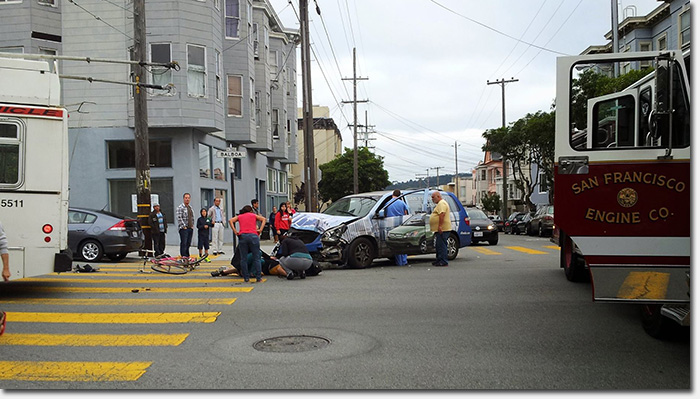 Photo by Shane J.
Around 8:10am this morning, a car hit a bicyclist and then crashed into a 31-Balboa MUNI bus at the corner of 8th Avenue and Balboa. Both the cyclist and car driver were injured.
"Neighbors said they heard a very loud crash and screams. The cyclist on the ground was conscious and asked for someone to call his wife," reader Shane J. reported.
According to KCBS, both the bicyclist and driver were taken to the hospital with non-life threatening injuries.
There are conflicting reports about whether anyone was on board the Muni bus at the time of the collision. KCBS reports that there were no passengers but Shane F., another reader told us "People were on the bus. I was at the stop seconds after this happened."
UPDATE: There were passengers on the bus when it collided with the cars. Reader Marilyn, also involved in the crash, left this comment: "The bus swerved to try to avoid hitting the van & cyclist. I know because it hit my car. And yes, there were people on the bus. They left the scene when the driver opened the back doors."
KRON-4 reports that "the driver of a Honda vehicle appeared to have a medical emergency of some sort and failed to stop at a stop sign at 8th Avenue and Balboa. The car then hit the bicyclist from behind. Investigators say it appears a Muni bus traveling on the cross street swerved to avoid the Honda and the bicyclist and instead hit four other cars."
Sarah B.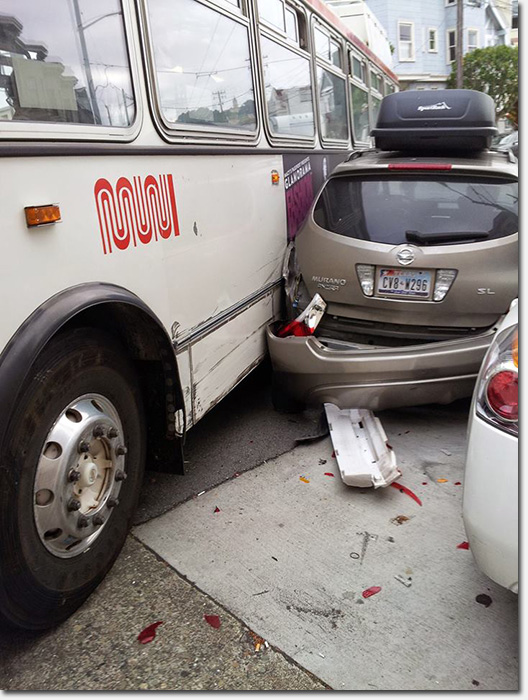 Photo by Shane J.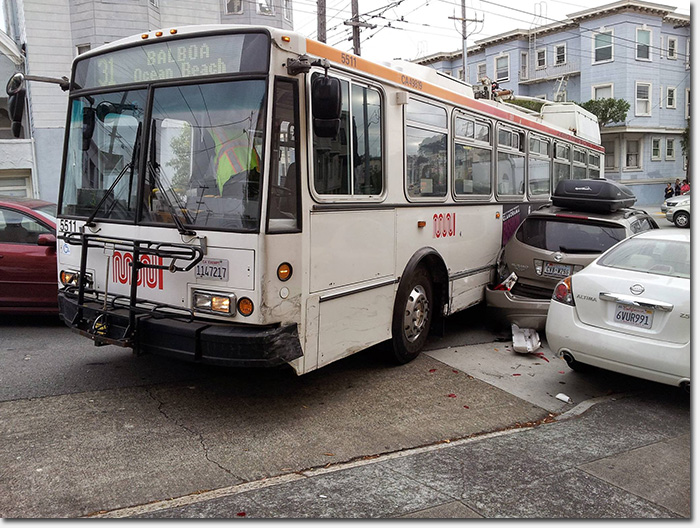 Photo by Shane J.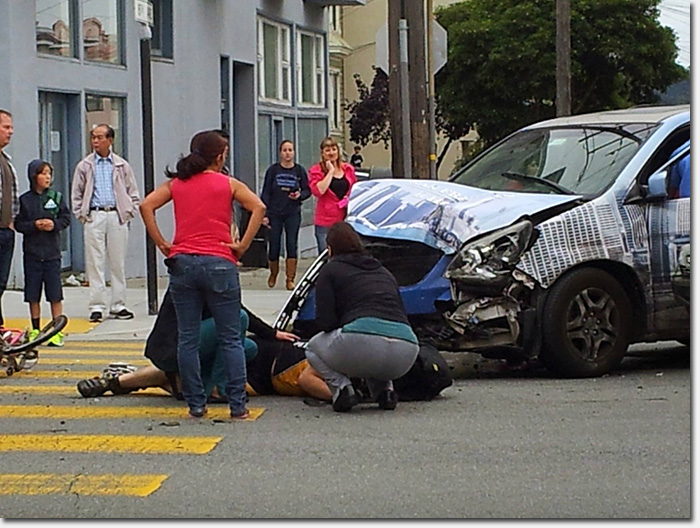 Photo by Shane J.