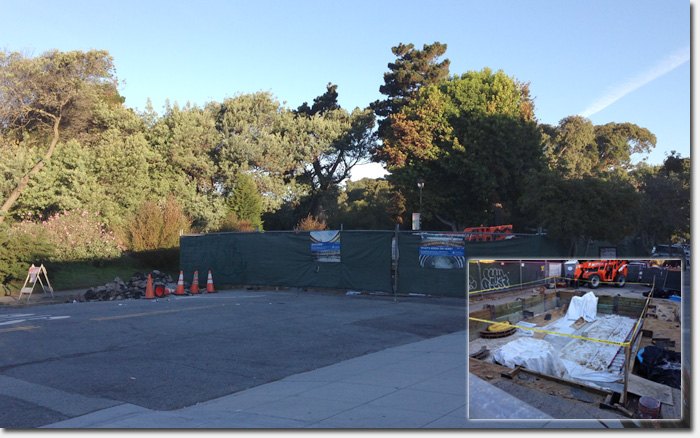 The new cistern under construction at Funston and Geary
We've been meaning to mention this for months, as anyone living in the inner Richmond has probably run into the block of Funston between Geary and Clement being mostly closed to traffic.
The closure is due to the installation of a new underground cistern, which is part of the SFFD's emergency water system. Cisterns are marked around the city with brick circles or squares embedded in the street, demarcating the tanks. There are about 180 cisterns across the city at regular intervals, ready for use in the event of a fire emergency.
A cistern is enormous, holding about 75,000 gallons of water on average. The cisterns are completely independent of San Francisco's domestic water system. They were built in 1913 in response to the 1906 Great Earthquake and Fire, and the network consists of a 135-mile pipeline network, a high-elevation reservoir with two large-capacity tanks, two pumping stations, fireboats, underground water storage tanks (cisterns), and Bay water intakes (suction connections).
The emergency system delivers water at much higher pressures and is also able to use unlimited water from the Bay. The network can be used as the secondary defense against fires in the event the domestic water system fails. The system and its core facilities are used throughout the year by SFFD to fight multiple-alarm fires like the large one at Mission Bay earlier this year.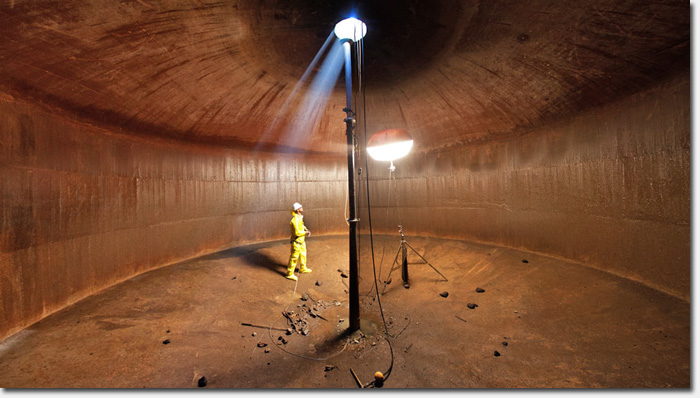 Inside an empty San Francisco underground cistern. Photo by Robin Scheswohl
Not including this new one, there about 10 cisterns in the Richmond District at locations like California and Funston, Balboa and 34th Avenue, and Geary and 46th Avenue. See a map of San Francisco's cisterns
The Exploratorium made an interesting video about the cisterns, how they work and their history in San Francisco. Check it out below.
Much of the funding for additional cisterns (and upgrades to the existing system) comes from the 2010 and 2014 Earthquake Safety and Emergency Response Bonds.
We don't know when the cistern on Funston will be completed, but at least we know that in the event of a massive fire, we've got good backup.
Sarah B.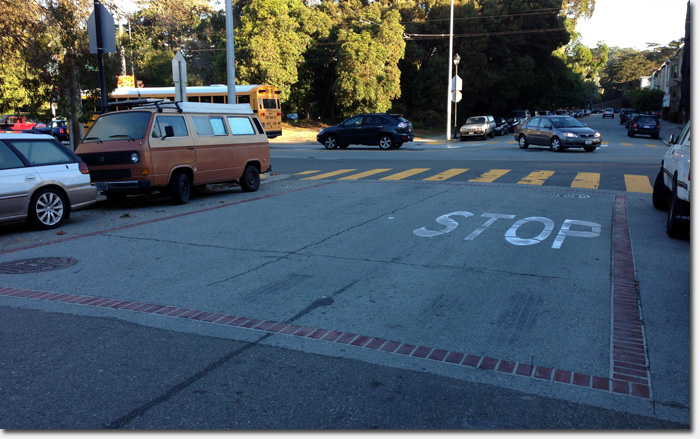 An existing cistern at Funston and California Streets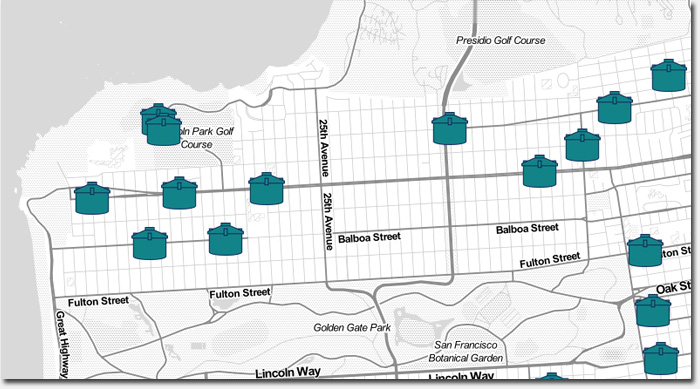 Cisterns in the Richmond District. See a map of San Francisco's cisterns