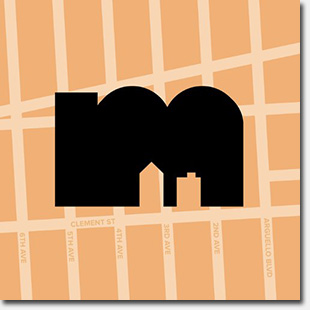 This Thursday night beginning at 6pm, Bold Italic is putting on their annual Inner Richmond Microhood event along the early blocks of Clement Street.
This is the fourth year for the event, which showcases businesses along Clement Street leading up to the holiday season. Shoppers can enjoy great deals at various stores, as well as festivities, food and drink, live music, and the chance to connect with neighbors.
Participating businesses run from Clement Street at Arguello all the way up to 6th Avenue. Here's what you'll find along the way:
Green Apple Books will be serving Fort Point Beer, featuring live music from Everyone is Dirty, and hosting author Elizabeth Dutton.
Park Life will serving drinks, snacks, and raffling off free art work.

Pretty Please Bakeshop will be serving complimentary spiked and regular eggnog, offering 25% off all bakery items, and taking 10% off all holiday orders placed that night.
Burma Superstar will be hosting a raffle every 15 minutes to win prizes such as tee shirts, tote bags, and gift cards. Dine-in customers will have the chance to beat them in a game of Rock Paper Scissors and win a round of drinks for their table (the Burma Cooler for 21+ and Ginger Lemonades for all ages; one participant per party).
540 Club will be offering drink promotions on specialty craft beers by New Belgium: $3 pints of Accumulation White IPA, $6 Salted Chocolate Stout (from the Lips of Faith series), and $2 bottles of Snapshot Wheat Beer.
Also featuring great deals, discounts, and surprises from April in Paris, Bitter End, BSTAR, Covet, Eats, Foggy Notion, Kinship Salon & Barber, Kisha Studio, Save My Seat, Seedstore, Story, The Mysterious Rack, The Plough and Stars, Toy Boat Dessert Cafe, and more!
So come out between 6pm and 9pm to check it out!
Sarah B.