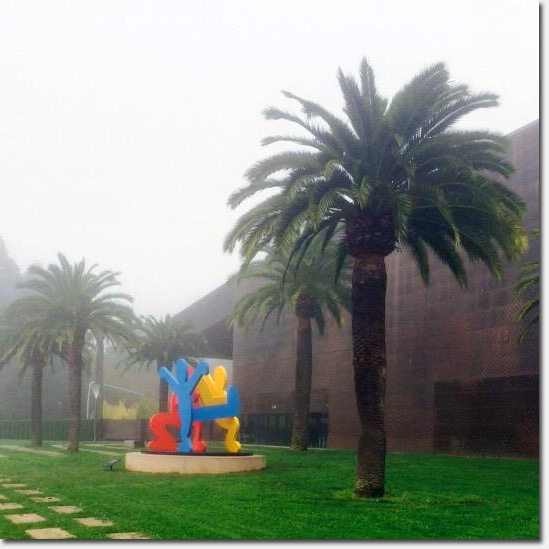 Photo by @deyoungmuseum
Keith Haring's Untitled (Three Dancing Figures) sculpture was relocated from Third and Howard Streets to the front lawn of the de Young Museum recently in honor of the new exhibition Keith Haring: The Political Line. Museum staff snapped this pic of the statue engulfed in the thick fog on Monday morning.
The exhibition, which runs through February 15, 2015, features " more than 130 works of art including large scale paintings (on tarpaulins and canvases), sculptures and a number of the artist's subway drawings, among other works. The exhibition will create a narrative that explores the artist's responses to nuclear disarmament, racial inequality, the excesses of capitalism, environmental degradation and others issues of deep personal concern to the artist."
Sarah B.