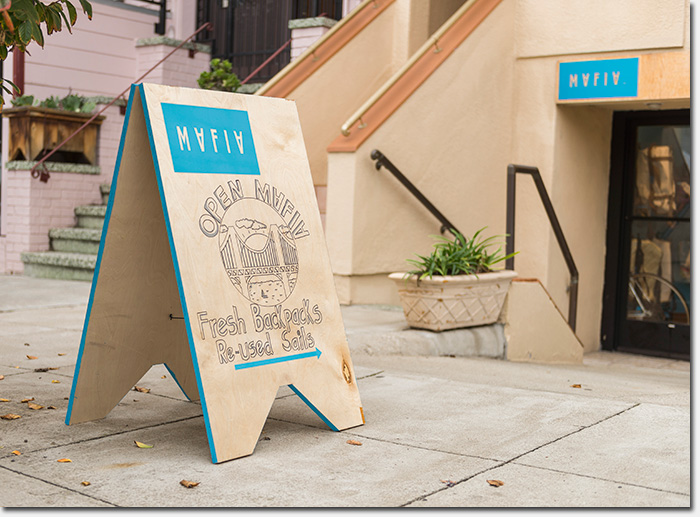 You may remember a story we did this summer on MAFIA Bags, a new company that set up shop on Clement to manufacture bags and other accessories made from recycled windsurf and kitesurf sails.
At the time, brother and sister team Marcos and Paz were only using the space as a workshop, where they disassemble sails and manufacture the pieces that are used in the final production of the bags.
But now, MAFIA has opened up a storefront in the 1914A Clement Street space, welcoming shoppers in time for the holidays. The store will also remain open year-round.
We ran into Marcos at the SFMade show at Fort Mason over the weekend. He said they've wanted to open a store so that their customers could come buy bags and other accessories on site, and even work with the team there to design their own custom bag. The company also recently launched their online shopping site.
The MAFIA Bags store is open weekdays from 9am to 7pm and weekends from 11am to 8pm. Mention you're a Richmond Blog reader and Marcos and his team will have a special, mystery gift for you as well.
Oh and if anyone was wondering who that kitesurfer was out at Ocean Beach on the morning of the "Great Storm of 2014", it was Marcos. He IS a champion kitesurfer after all. But still, don't tell his mother.
Sarah B.