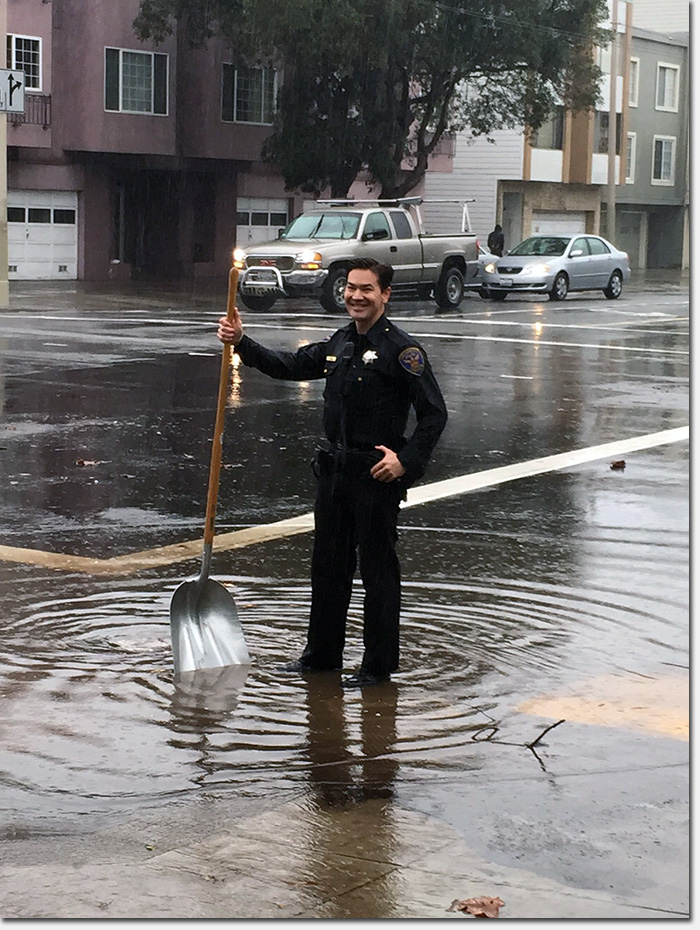 The Richmond District police station sent us this pic today of Officer Anthony Garrett up to his ankles in cold water (no boots!) trying to clear out a flooded drain at Arguello and Anza.
"He noticed that the flooding was causing pedestrians to go out into the street which was unsafe. Anthony knew that the Department of Public Works was swamped (pardon the pun) so he grabbed a shovel and fixed the problem himself," Captain Silverman said.
Now before you all start dialing the Richmond station for flood issues, remember that you're supposed to call 311 (or use their handy mobile app) when you see a backed up flood drain. 😉
Thanks Officer Garrett for going the extra mile!
Sarah B.