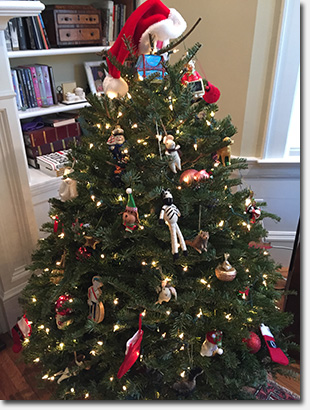 Christmas is officially over so that means it will soon be time to dispose of your tree.
But don't just drag it to the corner! The city has an official recycling program for Christmas trees that runs from January 2 until January 16, and all it requires is that you leave your tree right alongside your blue recycle bin on your regular garbage pickup day.
Tree collections will occur January 2 to January 16 on regular service days. City officials are asking residents to place trees next to their recycling carts before 6 a.m. on their regular pickup day.
Officials are also asking residents to remove tinsel, decorations, plastic bags, stands, fake snow "flocking" and lights and cut in half any trees taller than 6 feet.
Recology then chips the trees at a center in San Francisco and take the chips to Tracy, CA where they'll be used to generate electricity.
On to the New Year…
Sarah B.