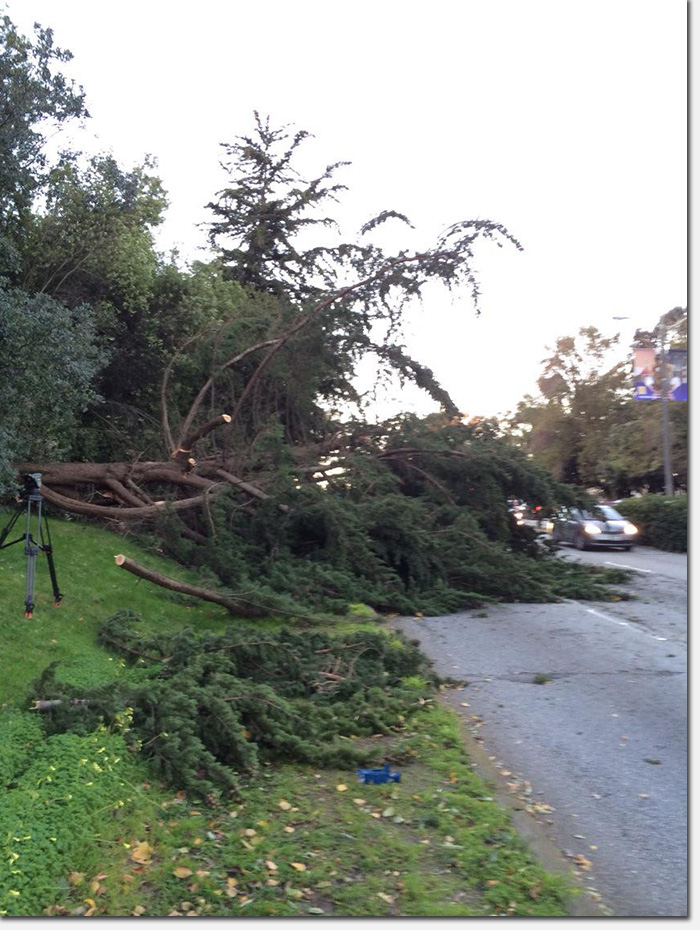 Photo by @MeganPrelinger
Around 4:30pm this afternoon, the high winds pushed over a tree on Park Presidio/Highway 1 near Balboa Street.
SFPD and CHP were on the scene quickly, diverting traffic as crews worked to saw apart the tree and remove it from the roadway.
There were no injuries reported from the incident.
This appears to be a cursed block. Another tree fell on the same stretch of roadway back on December 13.
Sarah B.