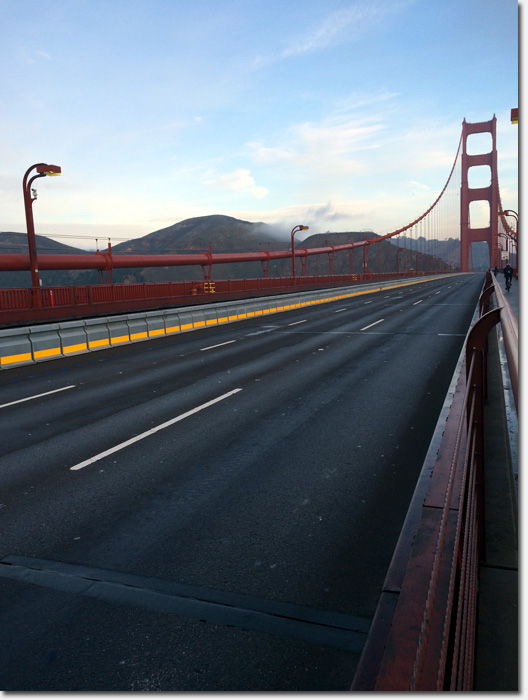 Photo by Rich G.
Reader Rich G. was out on the Golden Gate Bridge early this morning to experience what must feel like a post-apocalyptic bridge walk. The bridge is closed until 4am on Monday morning so that a new, moveable median barrier can be installed.
"The barrier will be installed on the 1.7-mile-long Bridge and on the approach portion of Highway 101, north of the Golden Gate Bridge, starting at Alexander Avenue. Using transfer machines, the barrier will be moved several times a day to create more lanes in a particular direction to accommodate variable traffic demands such as the morning and evening commutes." Read more
"The Moveable Median Barrier (MMB) system includes about 13,340 feet of barrier consisting of 12-inch wide and 32-inch high steel clad units filled with high density concrete tightly pinned together to form a semi-rigid median barrier. The system also includes two barrier transfer machines, aka "zipper" trucks. The installation of the one-foot wide MMB would virtually eliminate crossover collisions."
Cars are not allowed on the bridge during the closure, but Golden Gate Transit buses are still running in both directions. Pedestrians and bicycles are permitted on the east sidewalk.
The project budget is estimated at $30.3 million with funding coming from three sources: $20 million (76%) from the Metropolitan Transportation Commission via the State of California; $1,379,200 (5%) in federal funds; and $5,120,800 (19%) from Golden Gate Bridge toll revenues.
Thanks to Rich for sharing his photos; you can see more here.
Sarah B.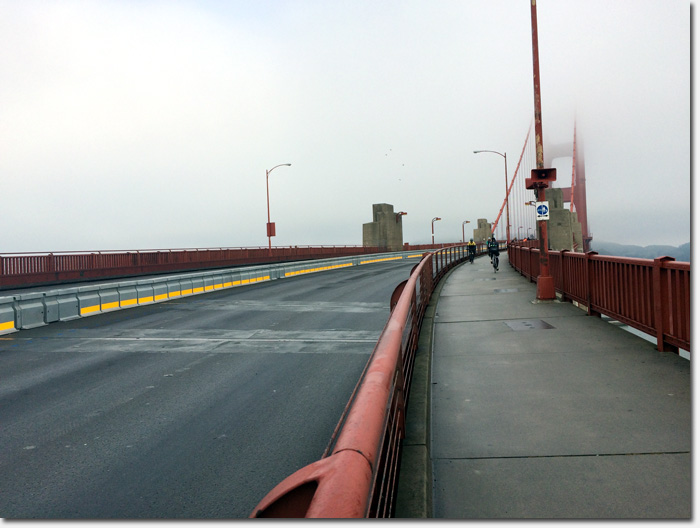 Photo by Rich G.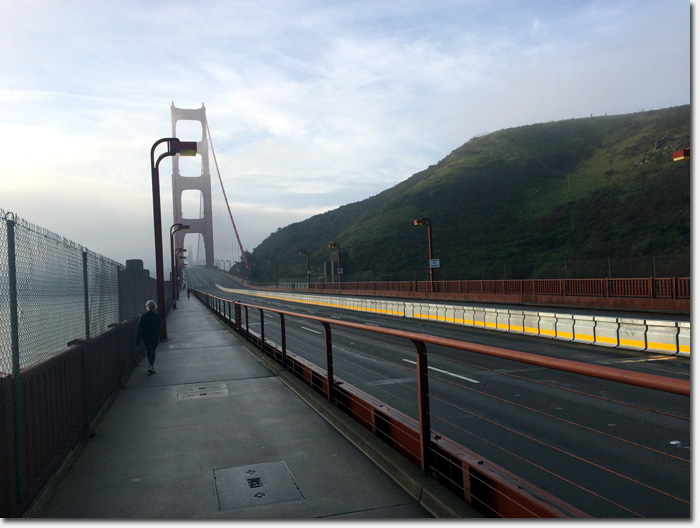 Photo by Rich G.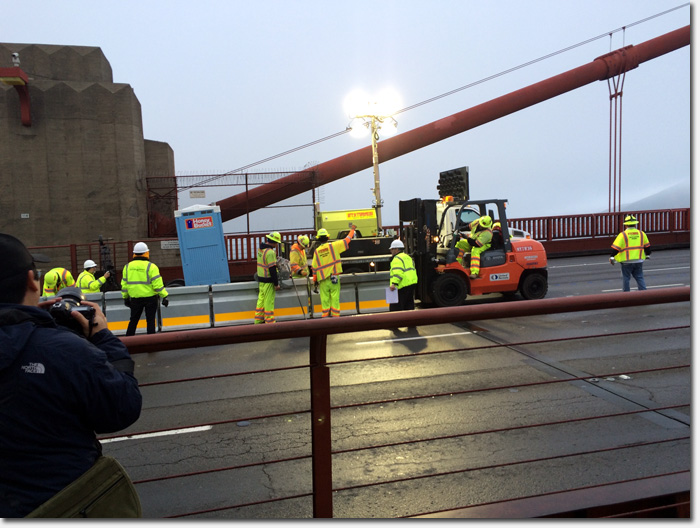 Crews work on installing the new median barrier. Photo by Rich G.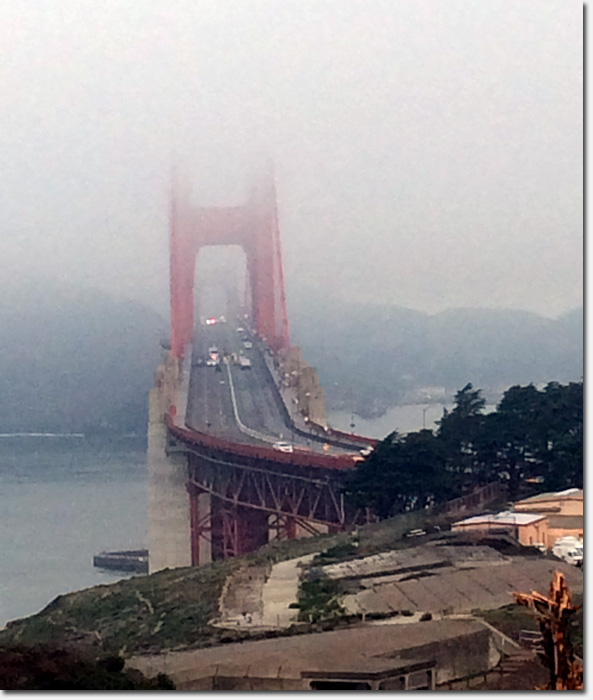 Photo by Rich G.