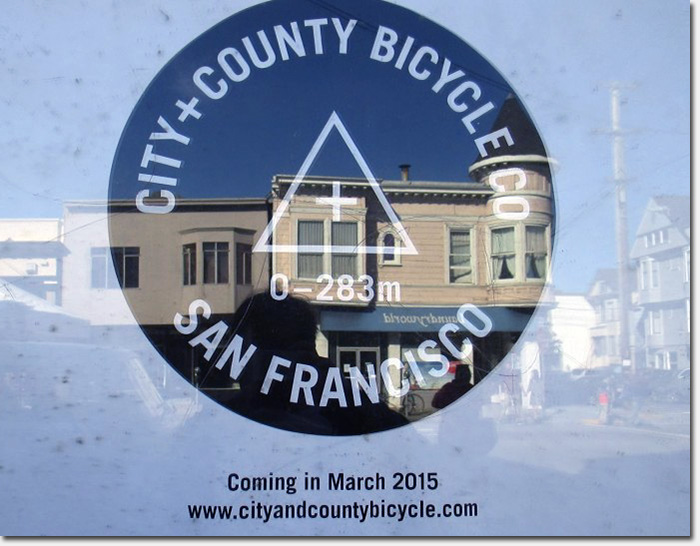 Photo by Derek
Reader Derek tipped us off to a new store opening at 251 Clement called City and County Bicycle Co.
The store's website doesn't offer much detail other than "March 2015", but their Instagram account has a bevy of photos of the work they're doing inside the space which is located near the corner of 4th Avenue.
They describe themselves as a "San Francisco Road Bike Shop" and it looks like they'll be selling high-end road bikes and accessories. From the pics, it appears that the business owner, Jonathan Stynes, is doing a lot of the remodel himself.
Welcome to the neighborhood! Hopefully they'll hit their March 1 opening date. We think they'll make a nice addition to inner Clement.
Sarah B.