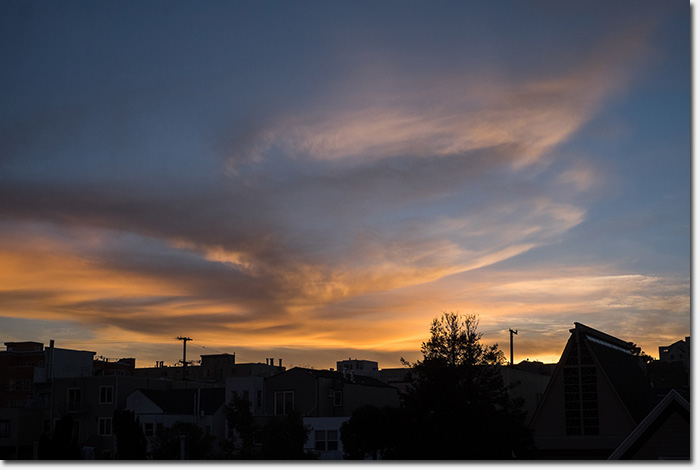 Photo by Eugene Kim
Happy Friday, Richmond District! Here are some local links to ease you into the weekend…
Mescolanza recently closed which saddened some fans, but a new, nearly identical concept called Luna Rossa opened in its place. It's no accident – the owners of Luna Rossa were the original owners of Mescolanza back in the day and sold the lease, and the restaurant's name, to an employee. But now they're back, and after displacing their tenant, Mescolanza, have opened Luna Rossa. Reader Boots says the same Mescolanza server is even working there, and the menu is nearly identical. Boots also said word on the street is that the Mescolanza chef is planning to reopen near 2nd and Geary in the future.
And the Oscar goes to…The Balboa! They'll be hosting an Oscar viewing party on Sunday starting at 4pm. Host Reed Kirk-Rahlmann will be on hand with his irreverent Awards Party mudslinging which begins at 7pm as the ceremony commences. Tickets are available online or at the Balboa box office (it usually sells out so get 'em quick).
Mind your accelerator when you're driving on Fulton as the speed limits were recently reduced. Reader Steve informs that new speed signs have been posted: "30mph westbound from Stanyan to 36th (down from 35), 25 from 36th to 38th (in front of the Senior Center), then 35 from 38th to the beach; eastbound it's 35 from the beach to 38th, 25 from 38th to 36th, back up to 35 again from 36th to 25th, then 30 from 25th to Stanyan."
The Jiu Jitsu Academy (710 La Playa) is offering a free self-defense class for women on Monday, February 23rd. To register, email Info@csjiujitsu.com.
Pretty alert! Check out the video below for some stunning night views over San Francisco in super super hi definition.