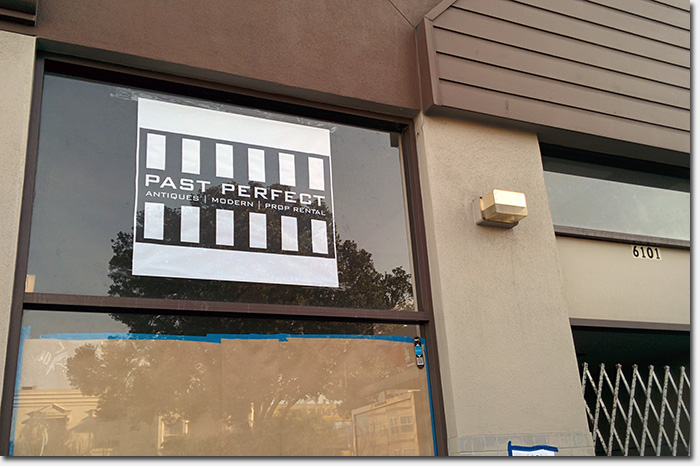 Reader Ben L. snapped this pic which announces the upcoming arrival of Past Perfect, a store selling antique, vintage and modern collective furniture and antiques.
Past Perfect currently has two locations in the city on Stanyan and Lombard. The Lombard Street location will be closing and relocating to the new location at 6101 Geary. Lombard closes on April 15 and it's estimated that the new location will open in late April.
From their website: There are approximately 9,000 square feet of selling space between both stores, operated by 30 plus independent dealers selling unique, quality merchandise. Furniture ranges from antique to midcentury modern. Our lighting selection includes table and floor lamps as well as chandeliers both modern and antique. Past Perfect also carries original art and prints, sculpture and accessories including china, silver, crystal, glassware and even cufflinks.
The space used to be home to Avetex Furniture, who expanded into the space in 2011. Avetex still has their original location across the street at 6114 Geary.
Sarah B.