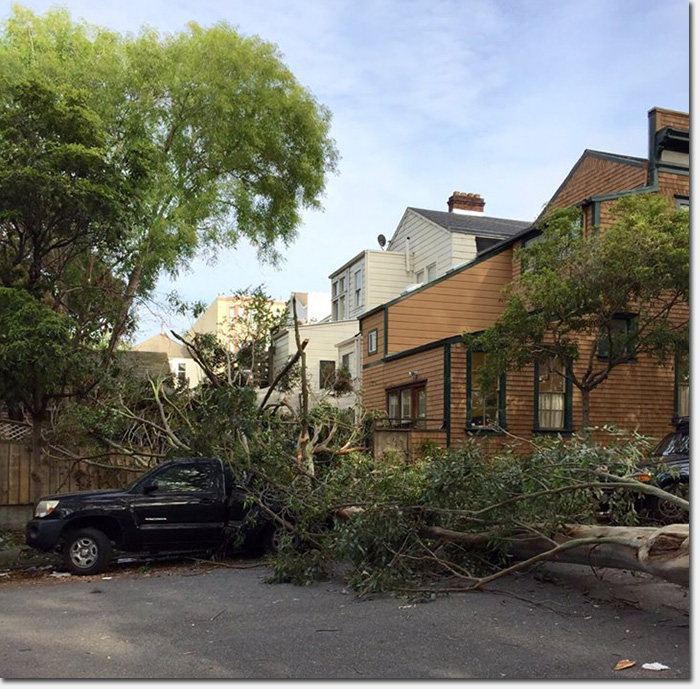 Late this afternoon, a part of a eucalyptus tree in the Park Presidio greenbelt fell across the 200 block of Funston near Clement.
Reader Ronald H. sent us the above photo that his wife took while picking up their son from nearby Sutro Elementary School.
We haven't been on scene so we don't know if there was any damage to parked vehicles on the west side of Funston (but probably likely).
UPDATE: Reader Kira B. tells us that "one car got spared by 2 inches, not a scratch. No houses got hit since those houses are set back from the street. That fence is pretty damaged and the top of the tree came down so don't know how that car [parked behind the fence] fared."
That same block of Funston also lost a tree last summer.
Sarah B.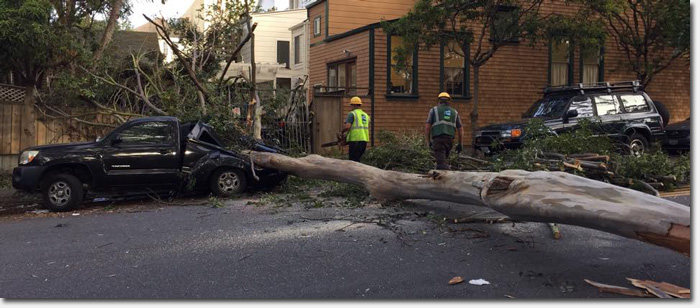 Photo by Jill W.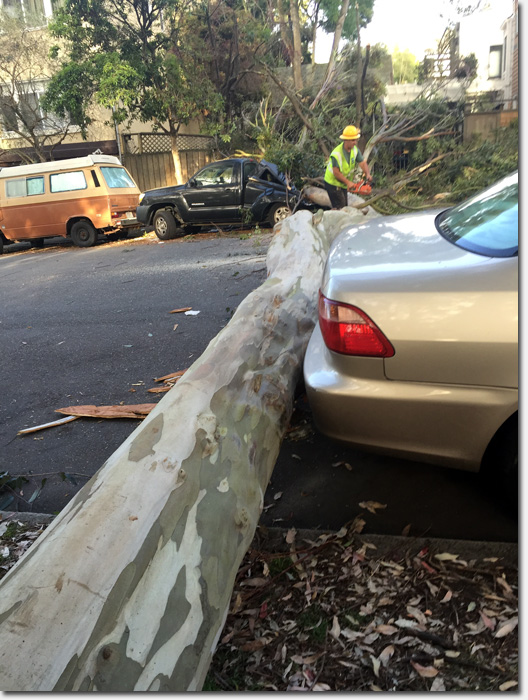 Photo by Kira B.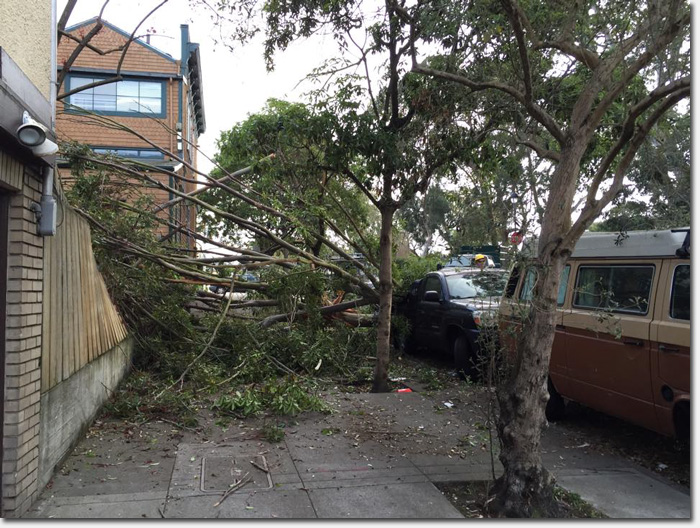 Photo by Jill W.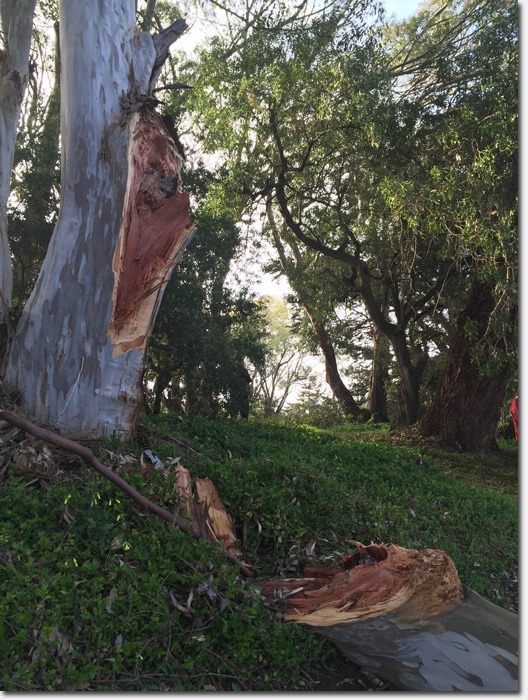 Photo by Kira B.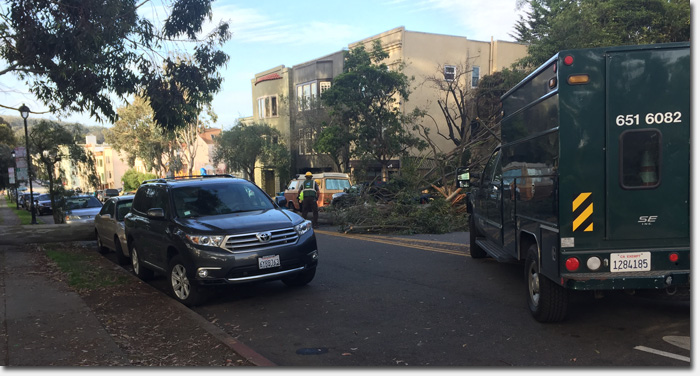 Photo by Kira B.
For @richmondsfblog a shot of the unfortunate crash of a tree into a car & structure on Funston just north of Clement pic.twitter.com/zr71ZJgbsI

— Megan Prelinger (@MeganPrelinger) March 25, 2015