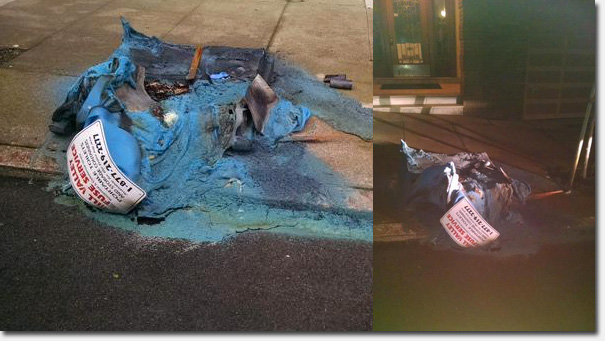 Last Thursday, another porta-potty was set on fire on 12th Avenue near Balboa.
Reader Abraham B. tweeted us the photos above and said there was a "small explosion and lots of flames/smoke."
In February, a parked car was damaged after a porta-potty was burnt down on 10th Avenue.
Porta-potty arson has become a city-wide problem. 27 toilets were burned down during a spree in 2008-2009, and a small resurgence of the problem flared up in 2012. In January, one was burned down on Divisadero Street.
Sarah B.