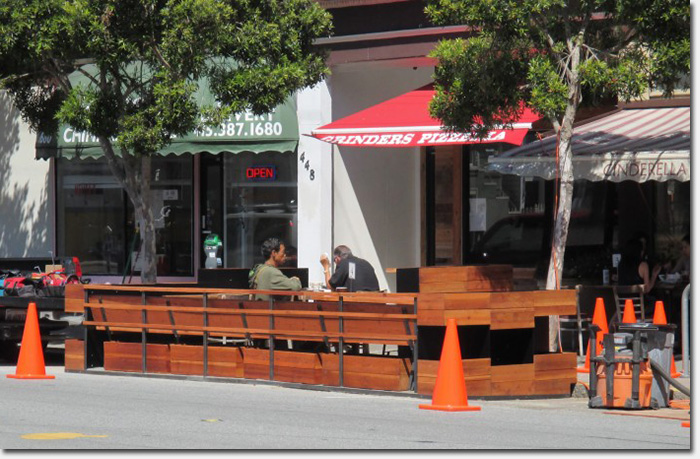 Photo by Derek
Last week, a new parklet opened on Balboa Street between 5th and 6th Avenues.
A parklet, also known in city corridors as "Temporary Sidewalk Extensions", is a small public spaces that take over one or more parking spots in the street. Parklets are privately funded, typically by an adjoining business.
This newest parklet, the third in the Richmond District, sits outside Cinderella Bakery at 436 Balboa. Constructed of wood and a stone tile floor, the parklet features benches and a large communal table with planters on the outside edges.
The parklet was designed by Gehl Studio, a San Francisco division of Gehl Architects in Copehhagen, Denmark.
The other two parklets in the Richmond District are located outside Simple Pleasures Cafe at 3434 Balboa, and Cumaica Coffee at 200 Clement Street. View the full map of San Francisco parklets
Unlike the first two parklets, this new one on Balboa is smaller in size and appears to have only taken over one parking space.
The parklet program, part of San Francisco "Pavement to Parks" initiative, is currently accepting submissions for additional parklet proposals through May 29.
Sarah B.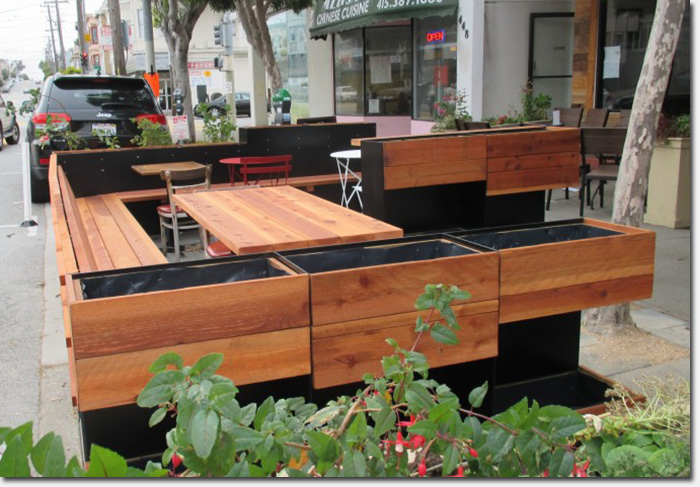 Photo by Derek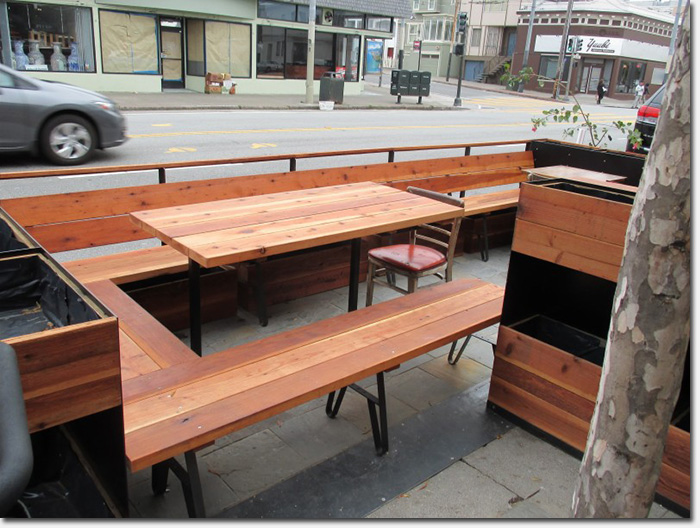 Photo by Derek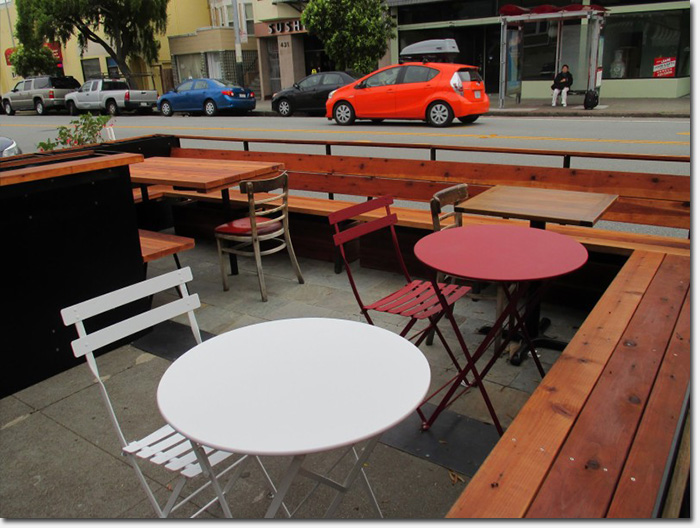 Photo by Derek