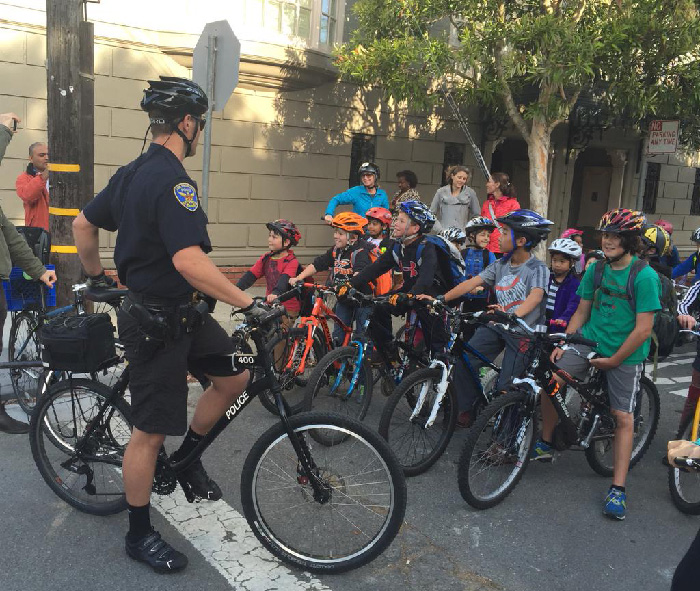 Photo by @SFPDRichmond
This morning, reader Monique came upon a peloton of pint-sized cyclists along Lake Street, complete with SFPD escort.
Turns out they were schoolkids on their way to George Peabody Elementary on 6th Avenue. Their journey was part of San Francisco's Bike & Roll to School Week which celebrates "the joys and benefits of biking, rolling, or other active ways to get to school."
Sarah B.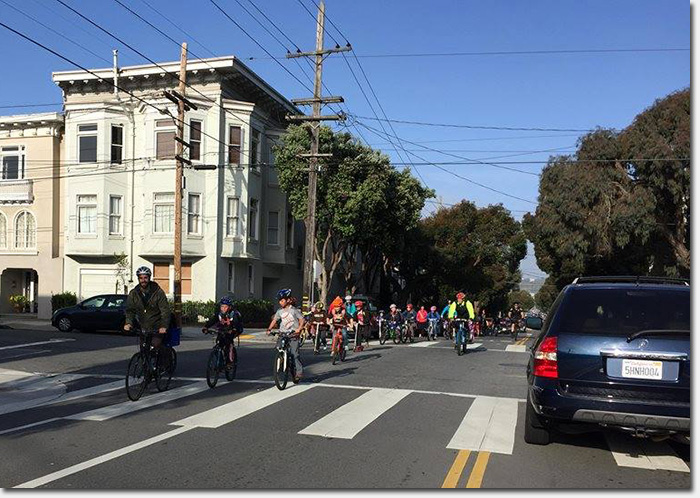 Photo by Monique G.